.
Ken the eagle de Gatchaman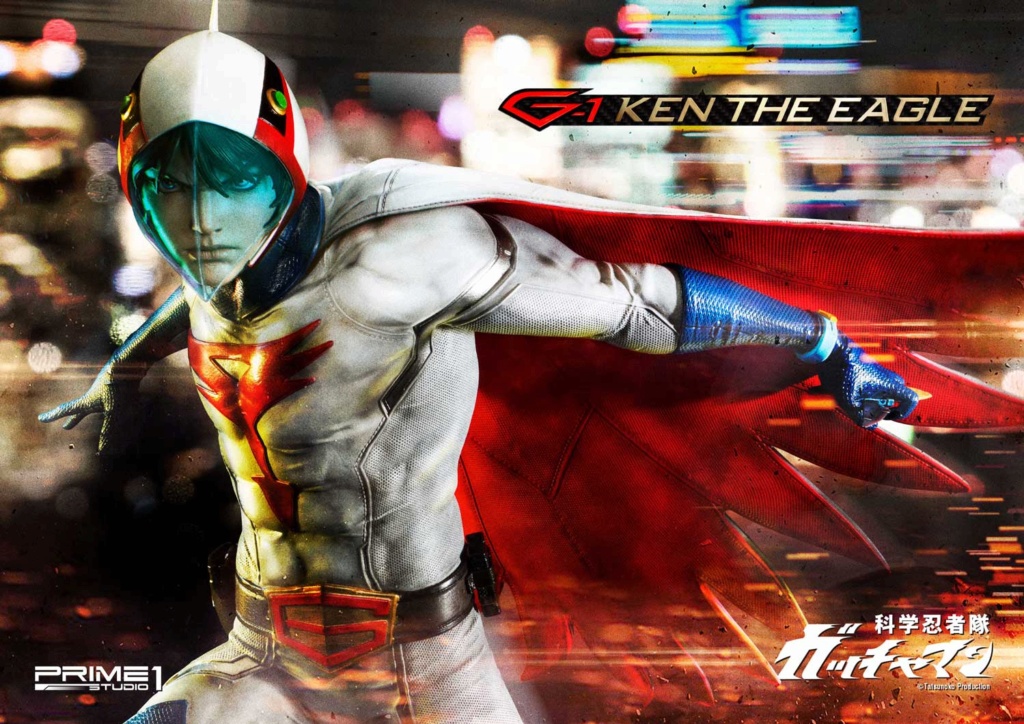 "I always lead by example, and that's why I must win every fight."
" je mène toujours par exemple, et c'est pour ça que je dois gagner chaque combat."
Le 1 er studio est fier de vous présenter 1:4 échelle pmgm-01 : G-1 Ken the Eagle from Gatchaman
Ken L'Aigle, aussi connu sous le nom de Ken Washio, est un pilote du Jet Fighter G-1, un leader de l'équipe de science ninja et aussi le personnage principal de la série de l'anime japonais.
Le design méticuleusement conçu de chaque partie de la statue, comme le style d'oiseau de type Eagle, coloré en blanc avec un bel intérieur rouge, ainsi qu'un casque blanc avec des accents rouges et noirs. G-1 Ken la statue de l'aigle vient avec une main interchangeable avec / sans tenir un birdrang. De plus, avec les éléments de lumière led sur la base, Ken Washio mesure environ 29 pouces de haut sous un drone vaincu qui se tient sur son chemin.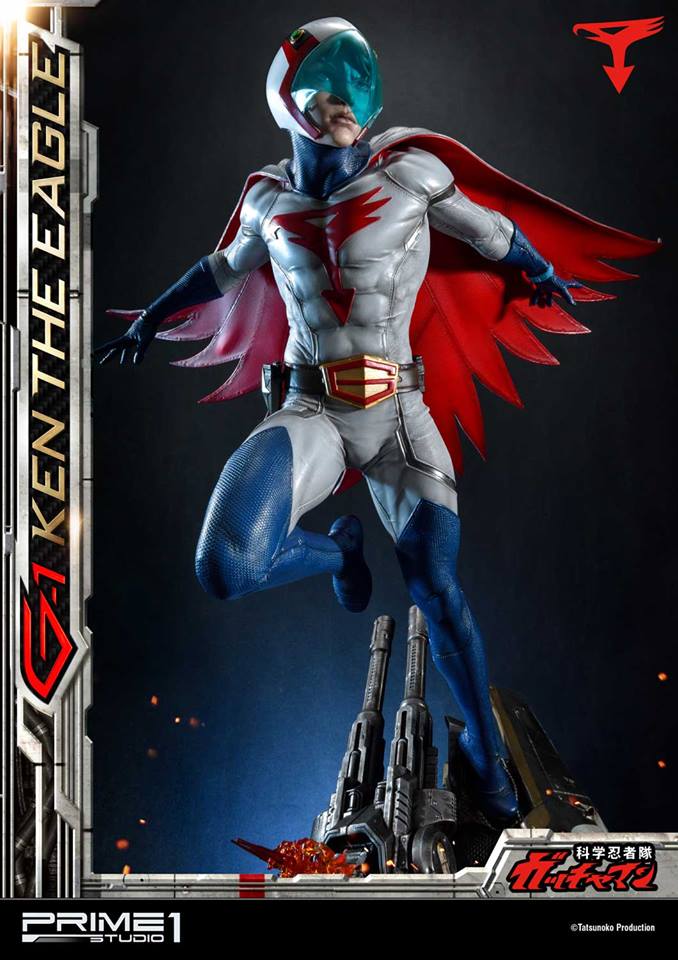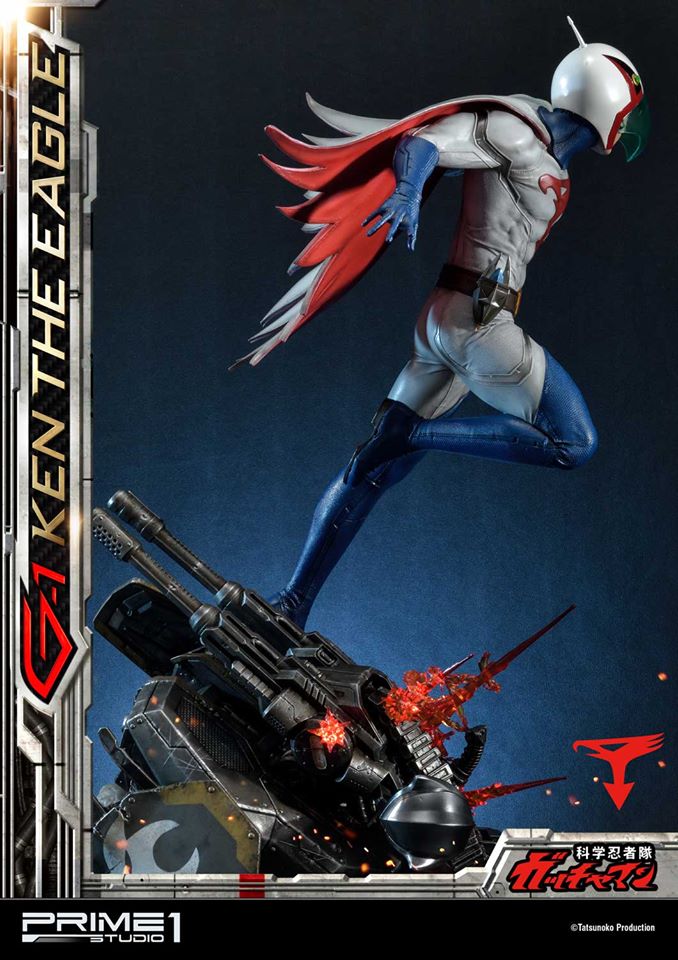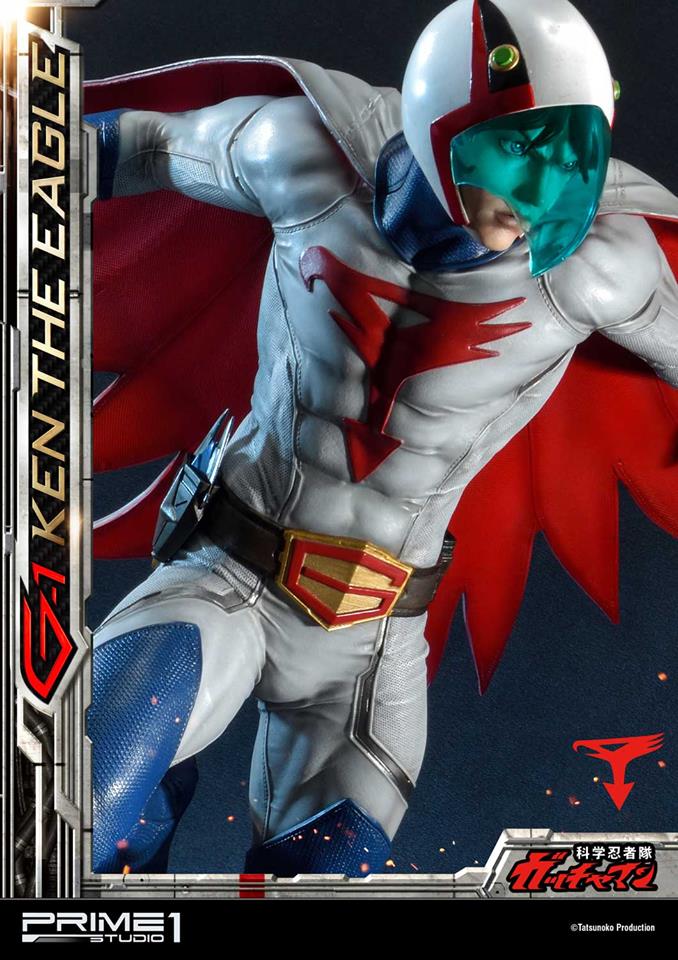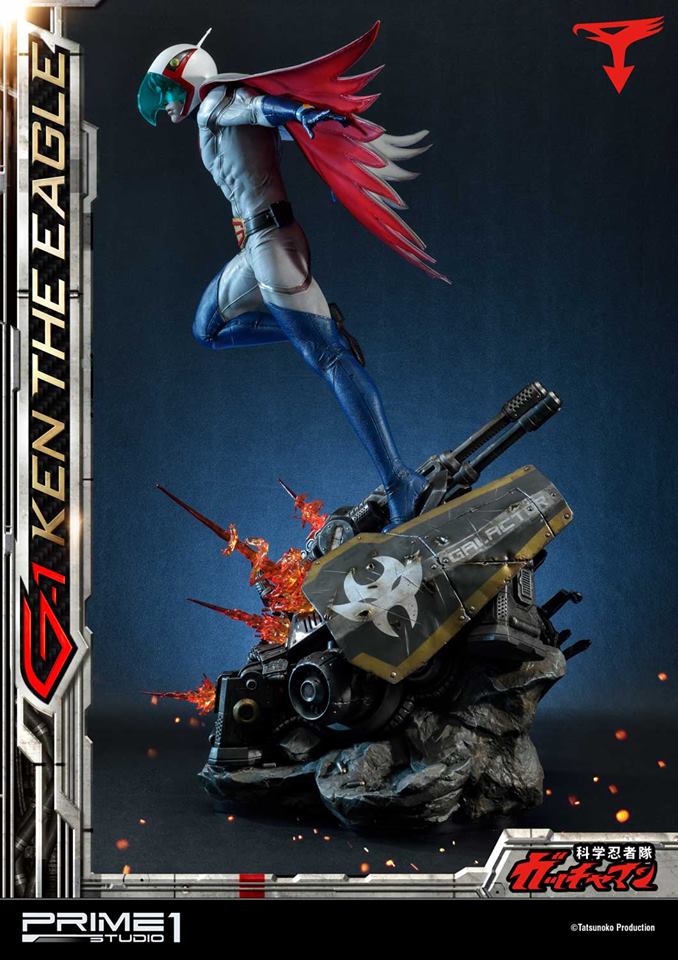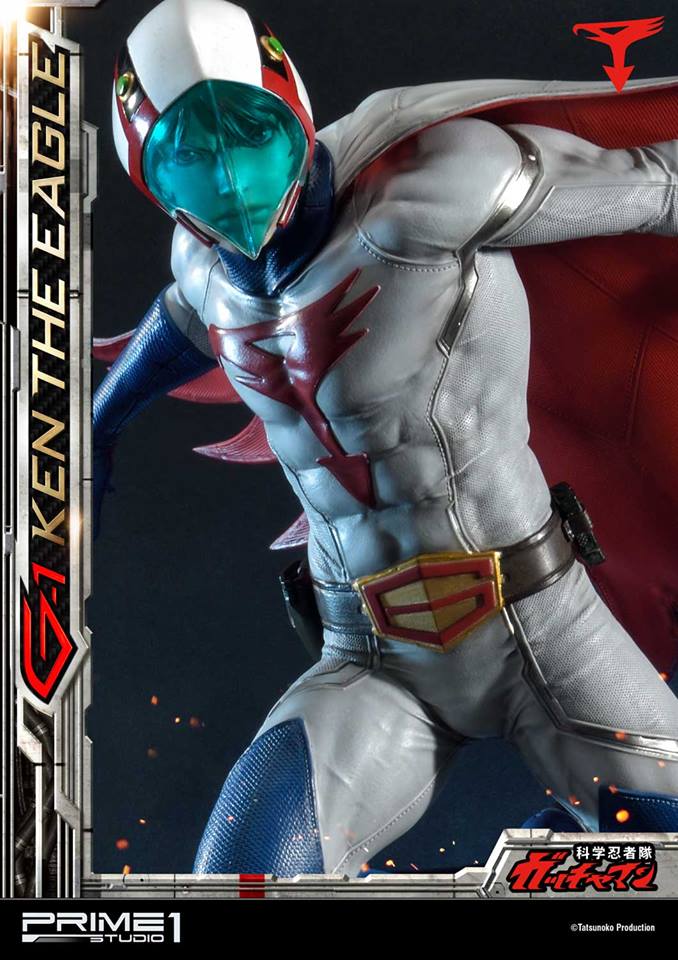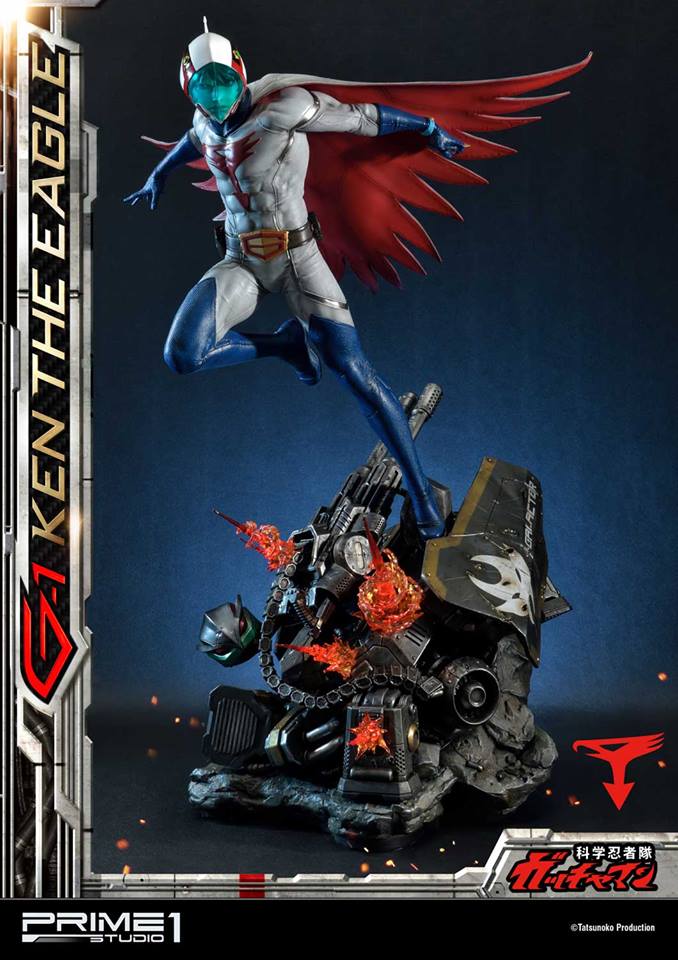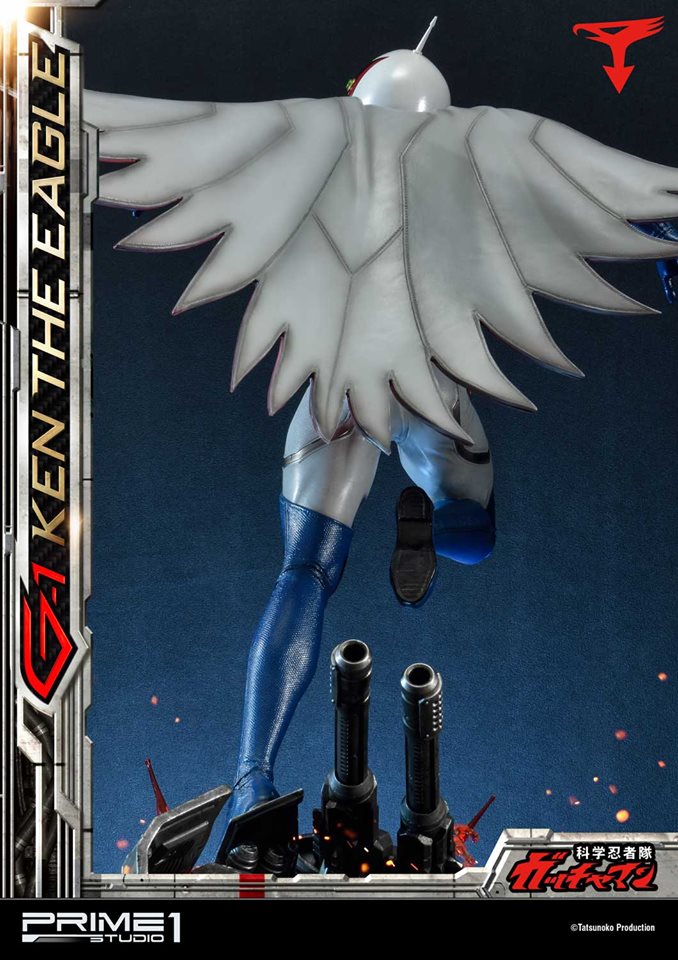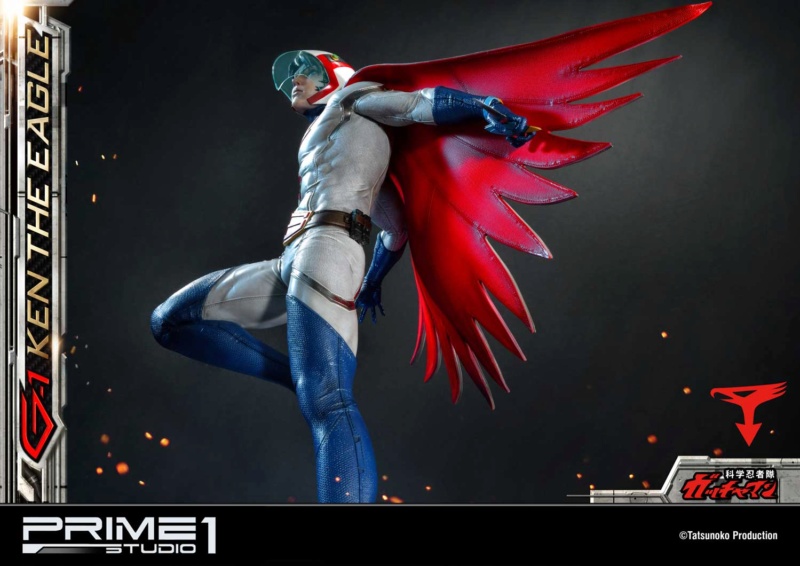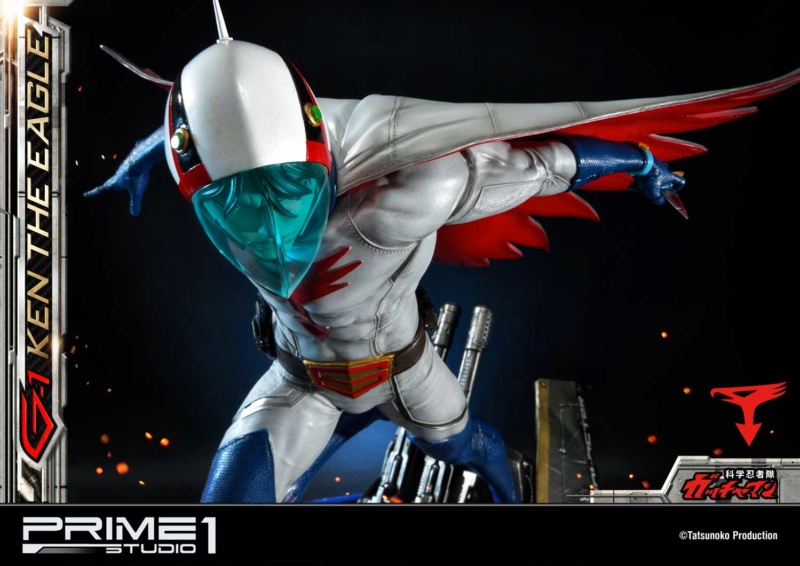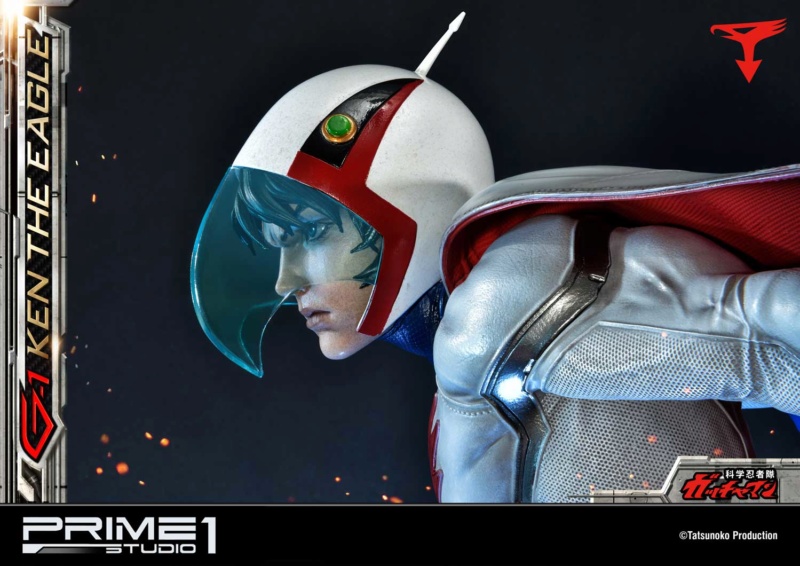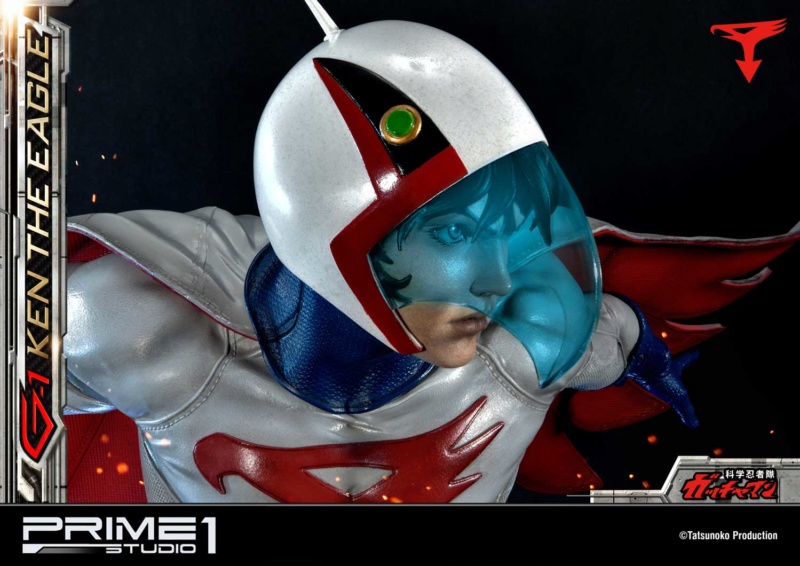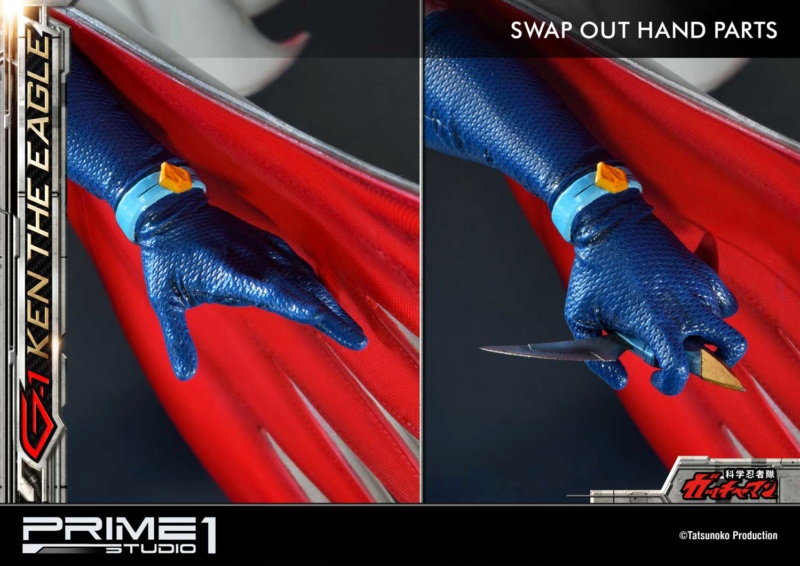 SOCLE:
Version exclusive
du g-1 ken l'aigle comprend un portrait alternatif avec l'écran endommagé.
Ne manquez pas votre chance d'ajouter dans votre collection le pilote du g-1 et le chef d'équipe de cette équipe scientifique Ninja Team Gatchaman!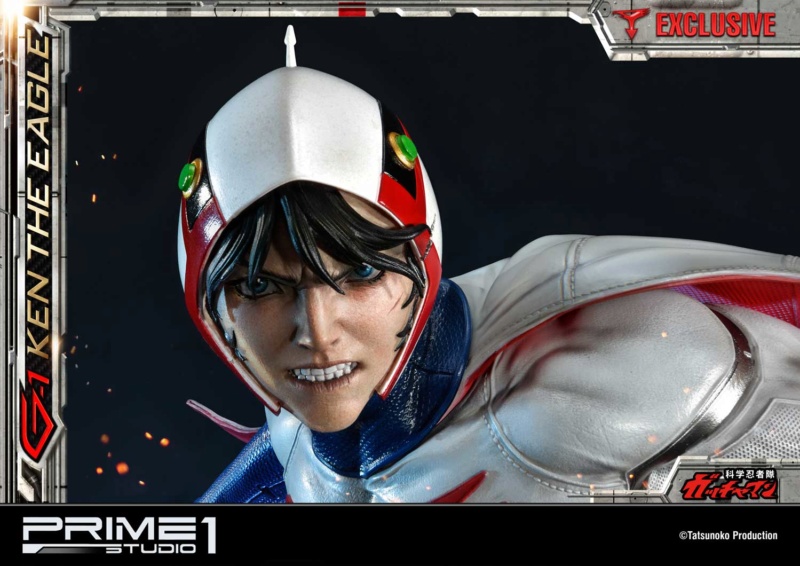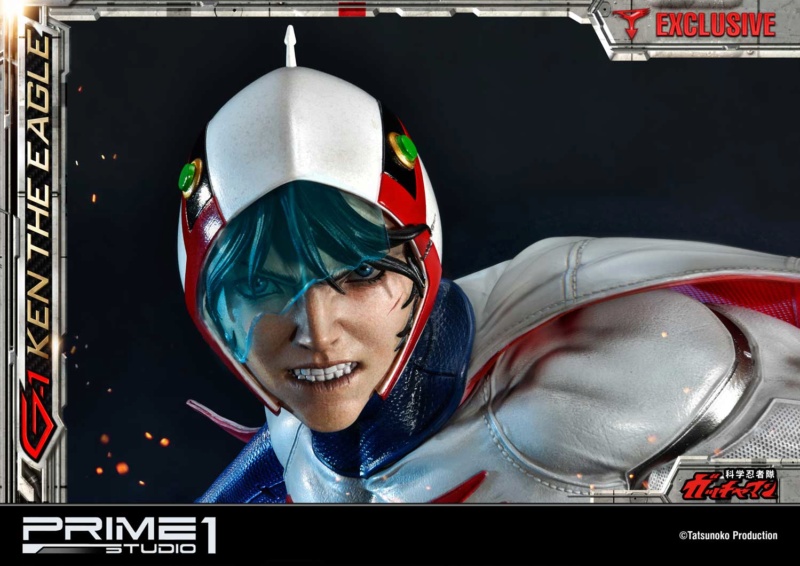 Spoiler:
【Spécifications du produit】
・ taille de la statue d'environ 29 pouces de haut [h) : 72.9 cm (w) : 45.6 cm (d) : 40.9 cm]
・ une (1) base de drone vaincue
・ un (1) élément de lumière led
・ un (1) avant-bras gauche tenant le birdrang
・ un (1) avant-bras gauche
・ un (1) portrait régulier alternatif
・ un (1) portrait exclusif alternatif (dans la version exclusive seulement)
[AVIS]
Des échantillons prototypes sont affichés.
Les détails du produit pourraient être soumis à des changements sans préavis.
Dernière édition par BBLACKWOLF le Lun 07 Jan 2019, 14:59, édité 3 fois