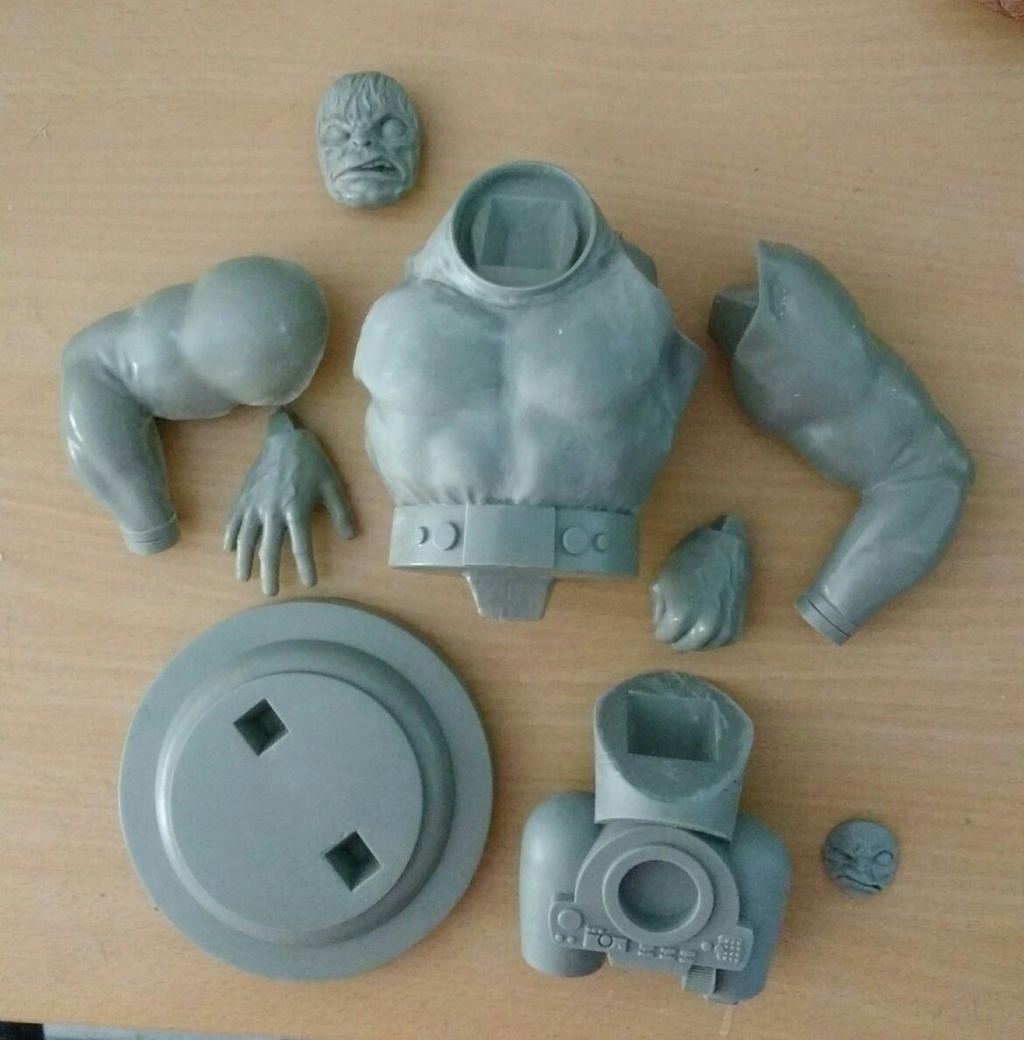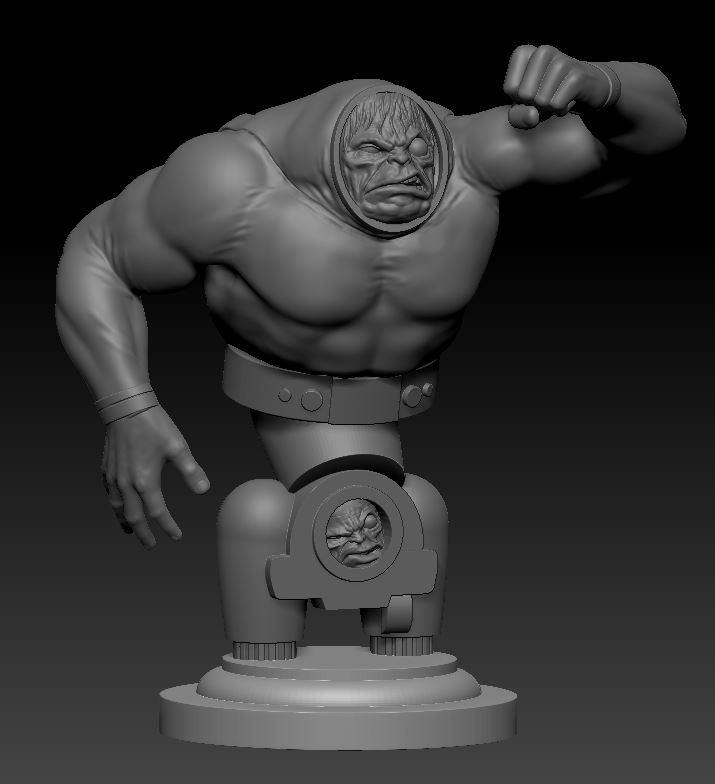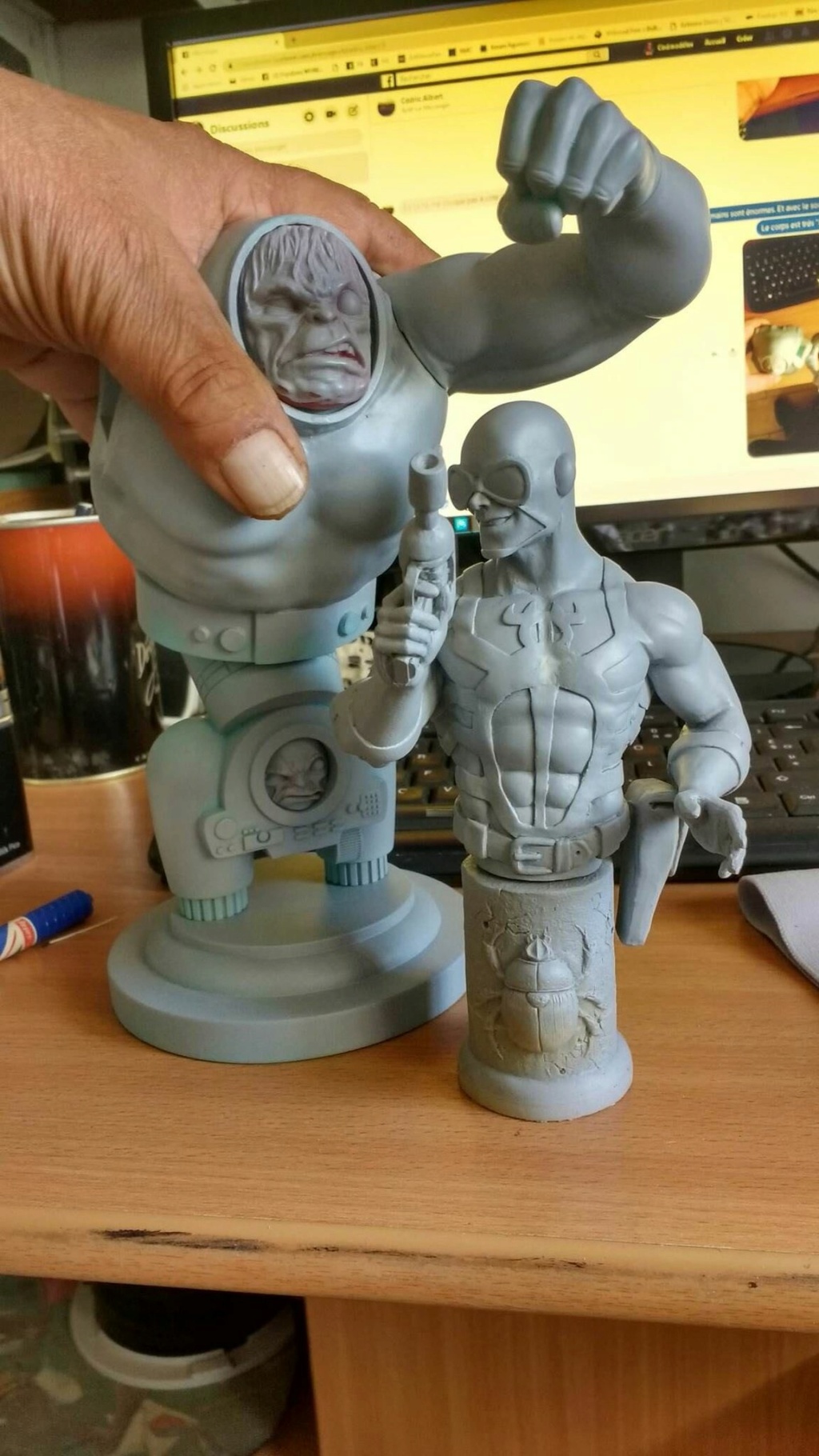 Version ordi seule (environ 18 cm de haut) :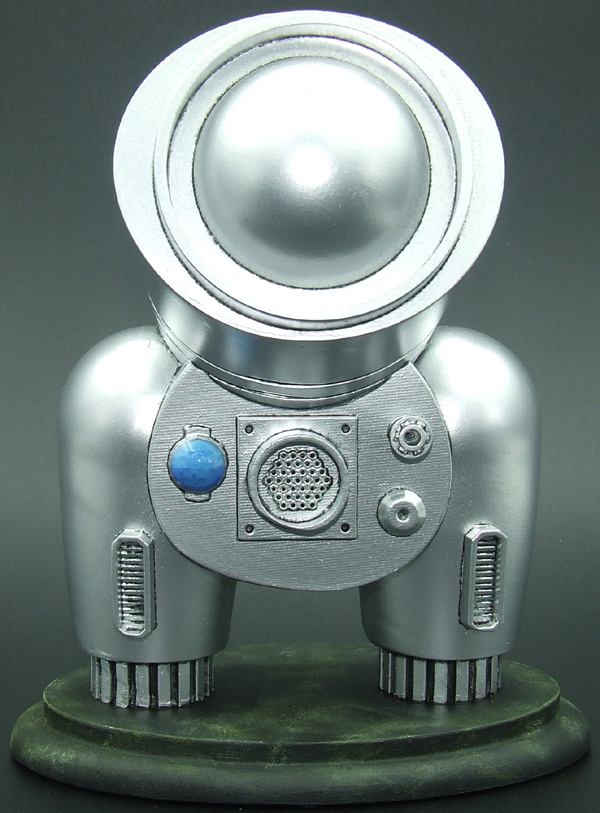 Le buste de Quasimodo est disponible au prix de 110€ + frais de port (c'est un beau bébé de 1.7kg).
Pour l'écran, vous aurez deux options: face en relief ou face imprimée sous écran en résine transparente (les deux sont fournies).
Une seule version du personnage est également disponible. Son prix reste pour le moment à définir en fonction de la demande : impression 3D si demande faible, moulage et impression en résine si demande suffisante
The bust of Quasimodo is available at the price of 110 € + shipping costs (he is a beautiful baby of 1.7kg).
For the screen, you will have two options: face in relief or face printed under transparent resin screen (both are provided).
A single versio)n of the character is also available. Its price remains for the moment to be defined according to the demand: 3D printing if low demand, molding and printing in resin if enough demand
1- Donald Kelafant B
2- Regis Nentien B
3-Jose Alicea B
4- Xavier Ubeda B
5- Kenn Payne B
6- Jarvis Edwin B
7- Giovanni Fradà B
8- Laurent Chateau B
9- Peter Parker B
10- Ani Turlan B
11- Doom-Chris Fatalis B
12- batrider B+O
13- Ynko O
14- the.flying.of.zapinoff O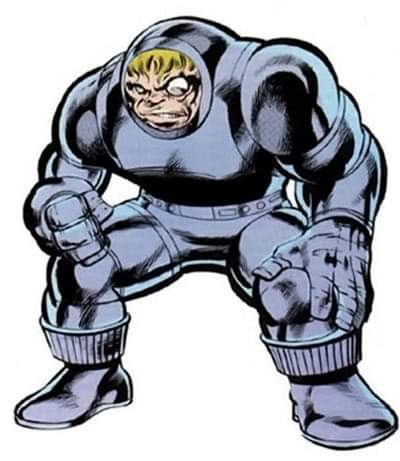 Dernière édition par Submariner le Ven 29 Oct 2021, 22:08, édité 3 fois