SCORPION
Premium collectibles
Informations
Prix de sortie:
891 SGD$/990€
Date de sortie:
Juin 2018
Nombre d'exemplaire:
MTO
Echelle:
1/4 scale
Dimensions:
33 cm  L X 43 cm B X 70 cm H
Poids:
9.1 kgArtistes:
Studio HIVE (Illustrator, Design and Concept Collaboration with XM Studios)
Caleb Nefzen (Sculpt)
XM Studios Design and Development Team

Manufactured by:
XM Studios
The Scorpion Premium Collectibles statue features:
Armored interchangeable head for alternate display
Armored Tail switch out
Armor Plates - Chest x 1, Tights x 2 (Left and Right)
Forecarm X 2 (Left and Right)
Crafted from cold-cast porcelain
Limited edition : MTO
Art print by Studio Hive
XM Studios is excited to present our next Marvel Premium Collectibles series statue, Scorpion! The aggressive villain and member of the Sinister Six is immortalized in amazingly detailed 1:4 scale cold-cast porcelain. Each painstakingly handcrafted statue is individually hand-painted with the highest possible quality finish. Complete your Sinister Six 1/4 scale collection with Scorpion!
Background:
Former private investigator Mac Gargan was hired by J. Jonah Jameson to find out how Peter Parker is able to get incredible pictures of Spider-Man. Gargan's efforts to locate Peter in order to find out the truth triggered Parkers's spider sense, making him easily avoidable.
Frustrated, Jameson decided to pay $10,000 to Gargan as the subject of an experiment. An experiment created by Dr. Farley Stillwell, a researcher in animal mutation which endowed the subject with the characteristic of another animal. Unfortunately the process resulted in the loss of Gargan's sanity, and the creation of the super-powered criminal menace known as the Scorpion.
WIP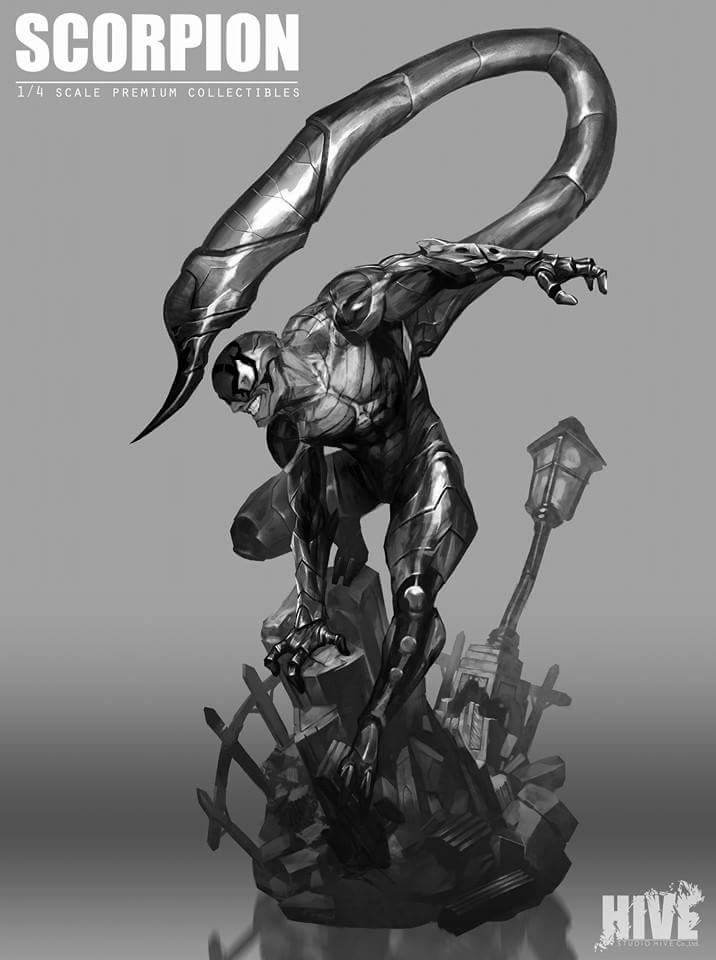 classic head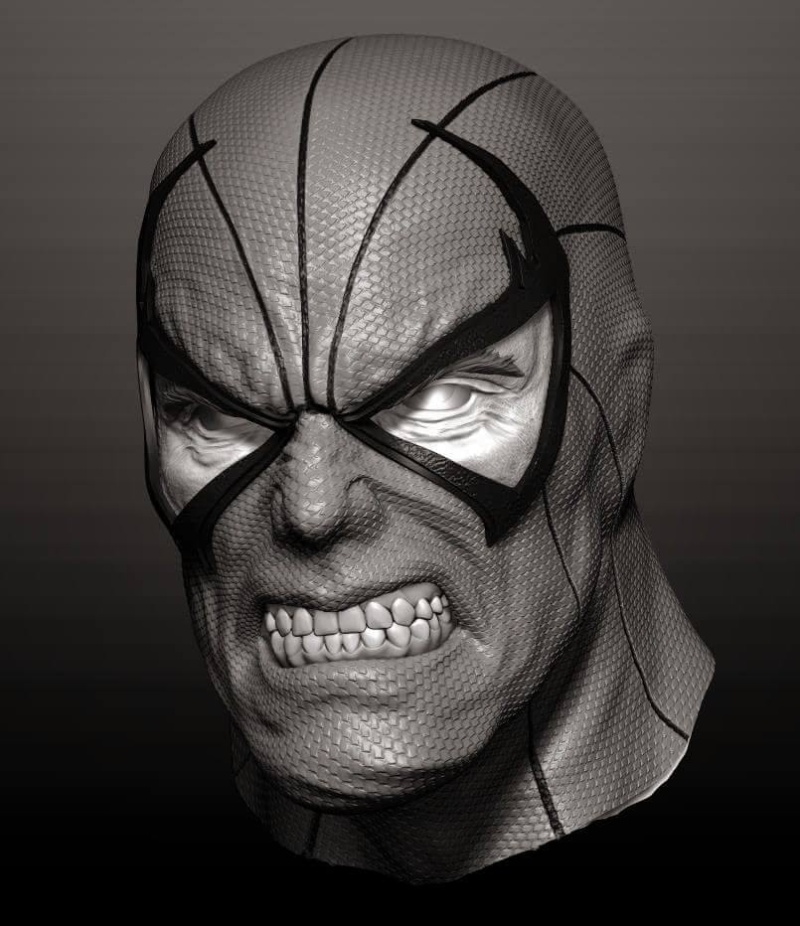 modern head