CAPTAIN AMERICA SENTINEL OF LIBERTY
Informations 
Prix de sortie:990SGD$/626€
Date de sortie: Avril 2017
Nombre d'exemplaire:500
Echelle: 1/4 scale
Dimensions:65H X23L X23B
Poids:8.5 kg
Artistes:
Stanley Lau (Design and Concept)
Mufizal (Sculpt)
XM Studios Design and Development Team
Manufactured by: 
XM Studios
Background:
During WWII, frail Steve Rogers was offered a place in the military's top-secret biological experiment, operation: Rebirth. He was injected with an experimental super-soldier serum and emerged from the treatment with heightened endurance, strength and reaction time. With a little bit of training, Rogers soon became the country's ultimate weapon: Captain America!
The Captain America Premium Collectibles statue features:
Approximately 47 cm tall (head to toe)
Three (3) interchangeable left arms for alternate display
Two (2) interchangeable right arms for alternate display
Crafted from cold-cast porcelain
Art print specially designed by renowned illustrator, Stanley "Artgerm" Lau
Limited edition : 500 pieces Worldwide
WIP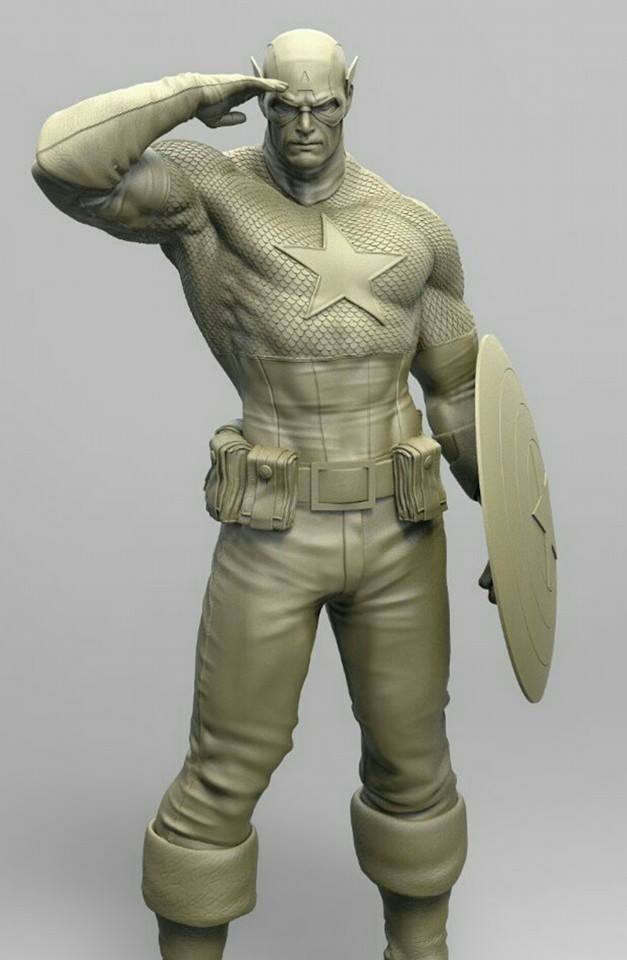 Dernière édition par binuch le Ven 13 Nov 2015, 06:34, édité 1 fois