.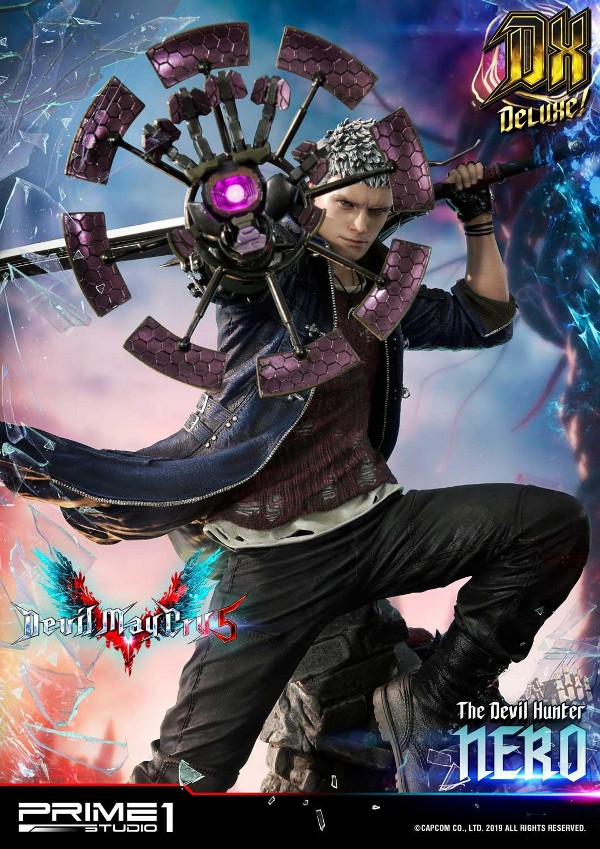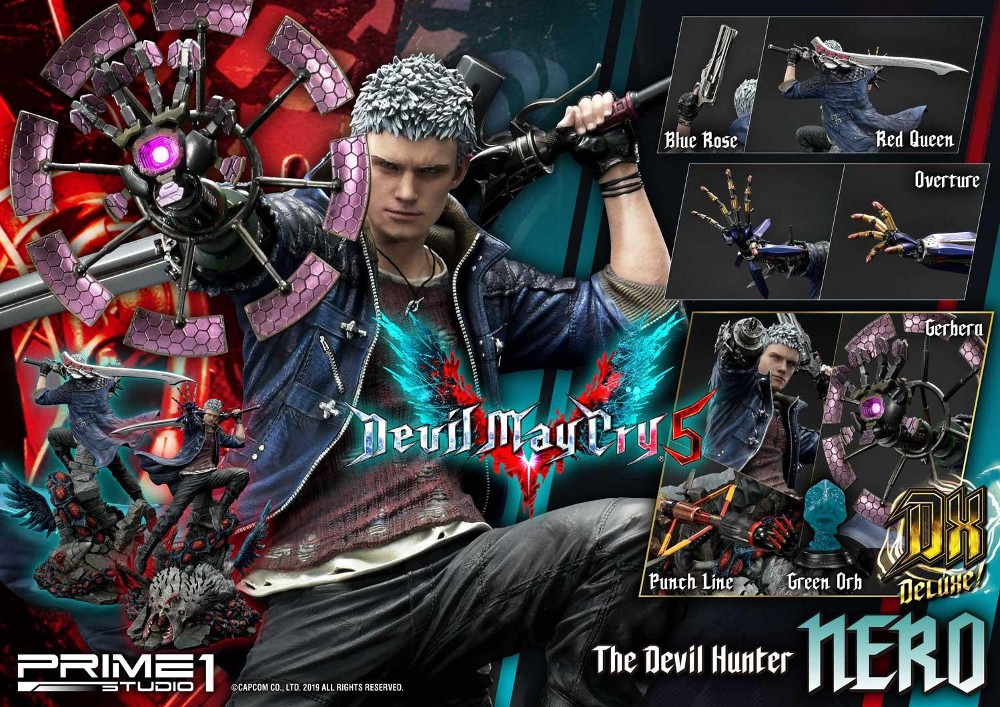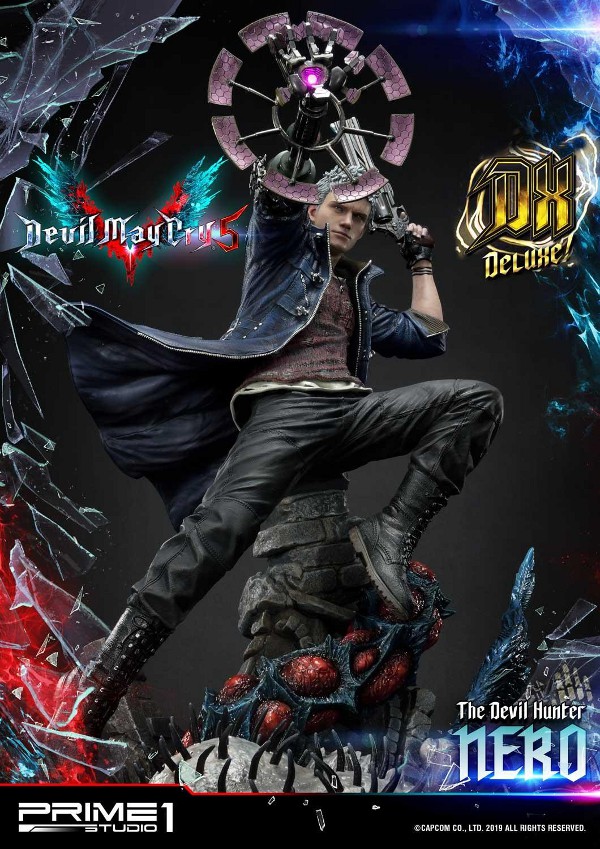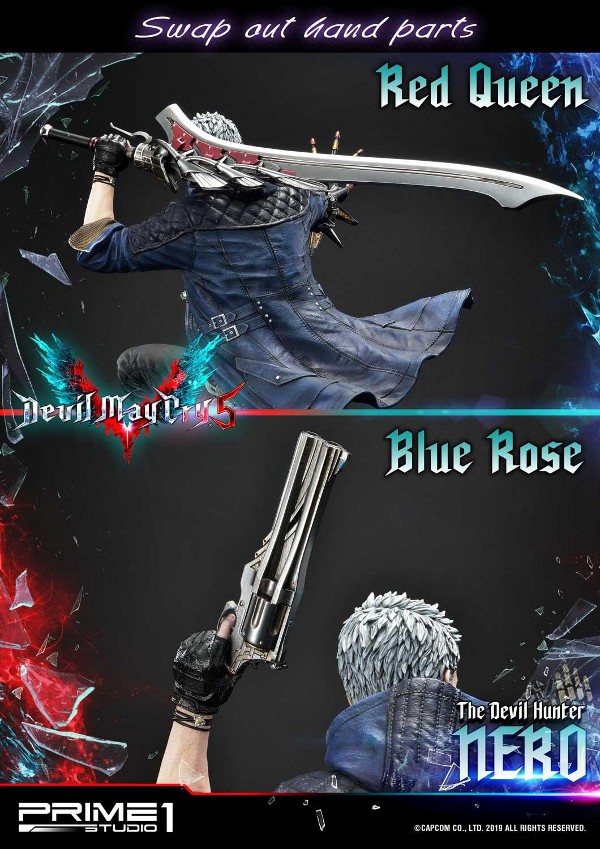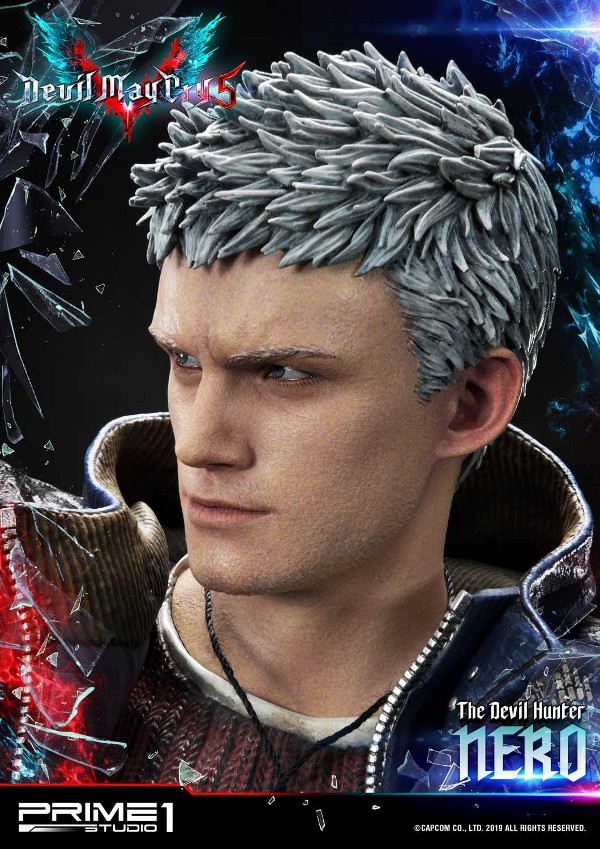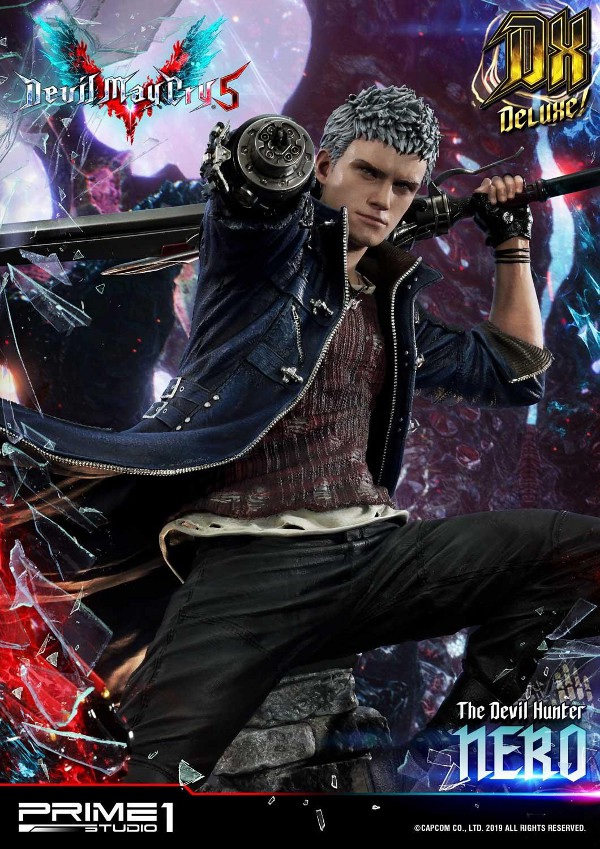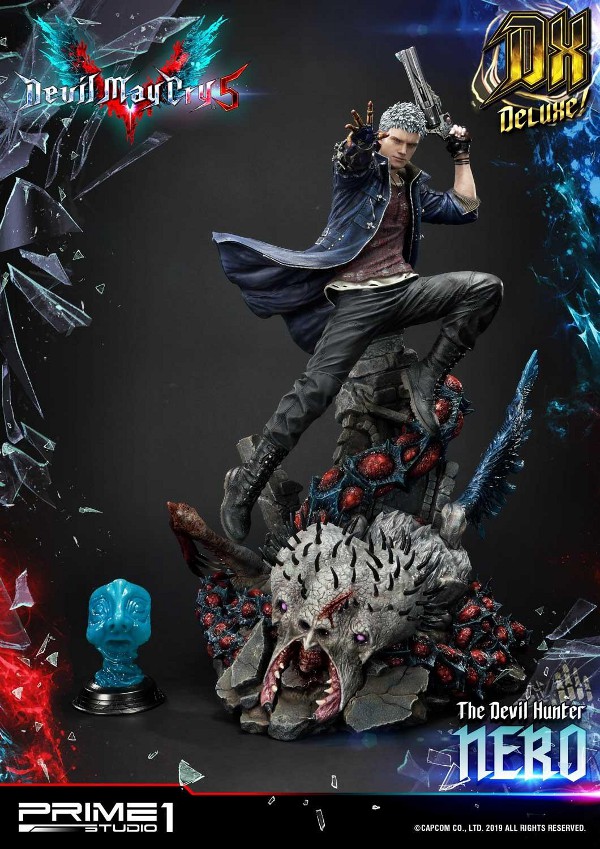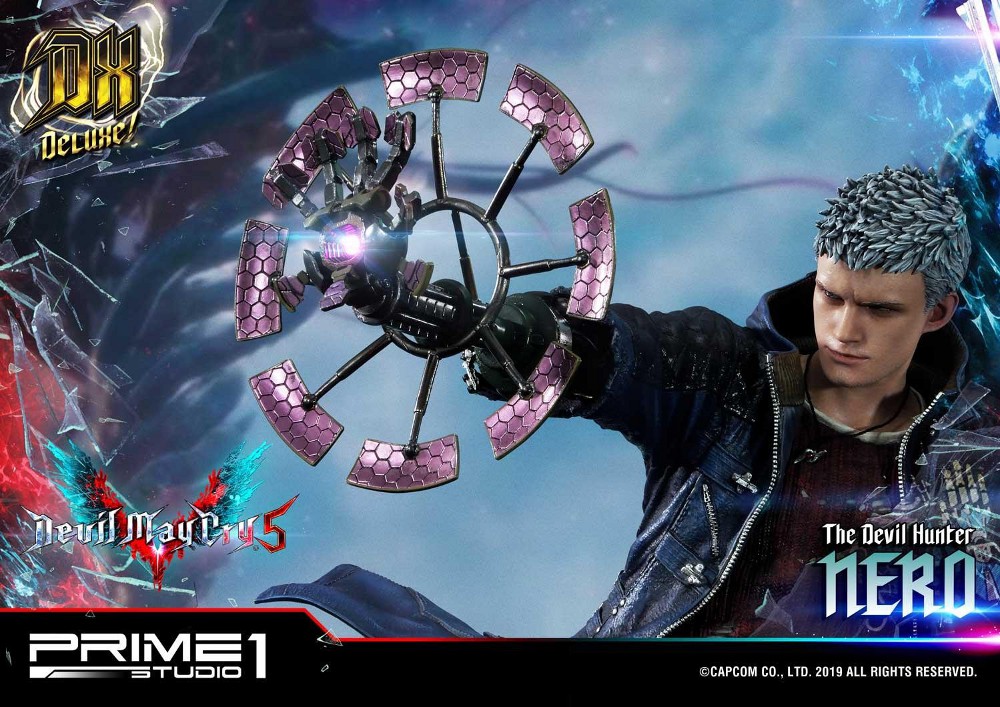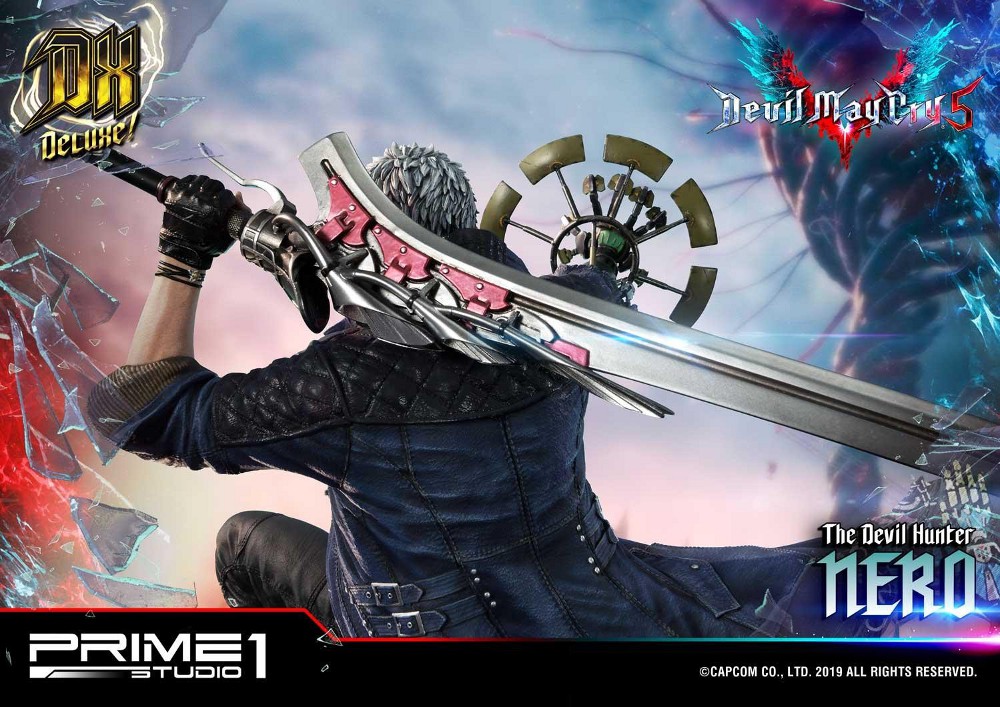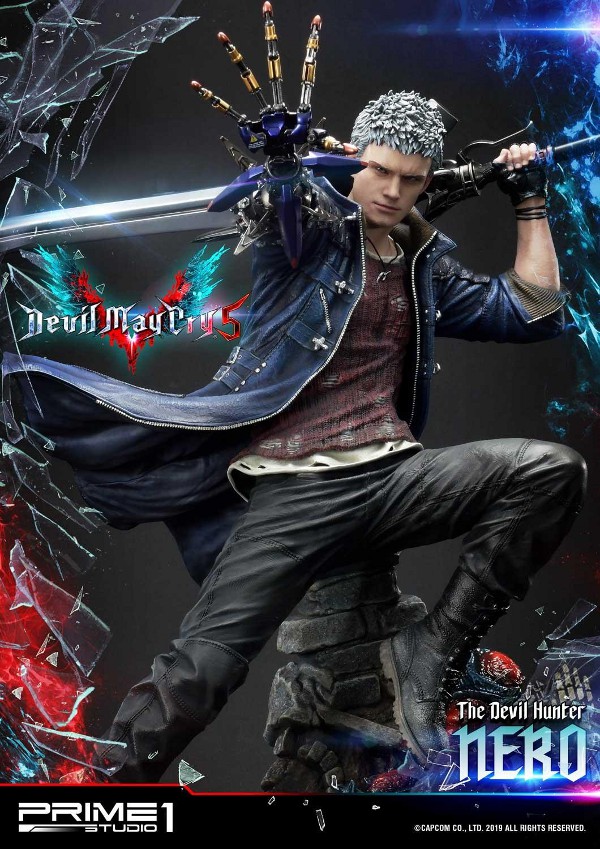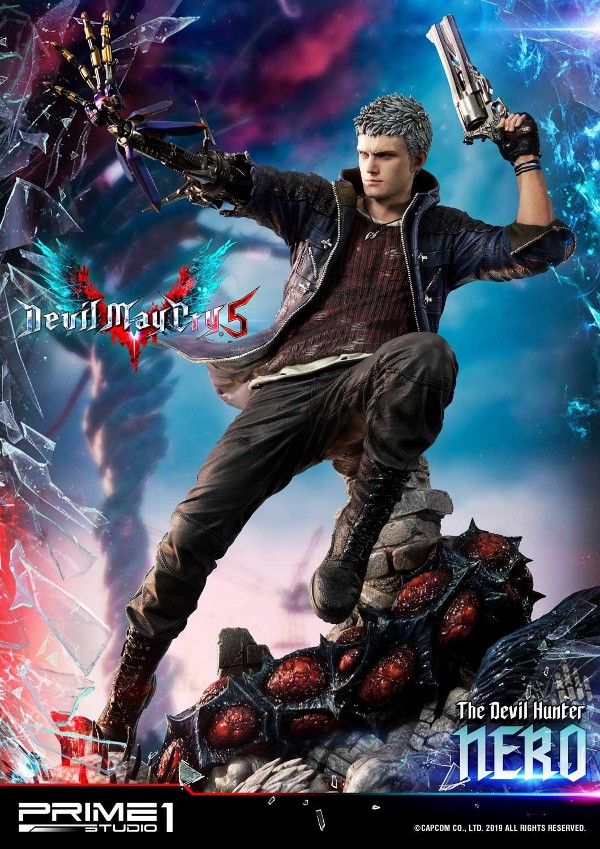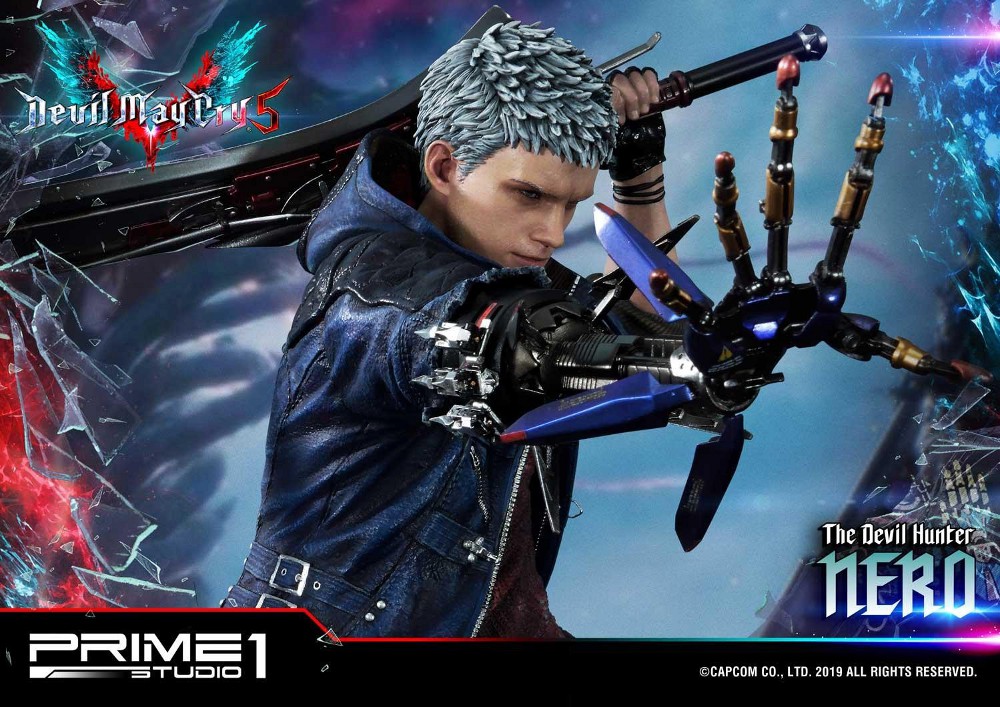 Informations
Prix de sortie:$849 - exclu $999
Date de sortie: Aug. 2020 - Oct. 2020
Nombre d'exemplaire:TBD
Taille: Statue Size approx. 28 inches tall with Blue Rose H:70.1cm W:45.6cm D:38.9cm
Statue Size approx. 25 inches tall with Red Queen H:64.6cm W:45.6cm D:46.5cm
Green Orb Size approx. 5 inches tall H:12.5cm W:9.6cm D:9.6cm
Poids:15.8kg
Artistes :TBD
"Oh, I get it... who brought the marshmallows? Cause I'm bringin' the fire."


Prime 1 Studio is proud to present the young Devil Hunter Nero Statue from a very popular Japanese Video Game created by Capcom – Devil May Cry 5.
This is a very photorealistic, beautifully crafted piece that should satisfy all DMC series fans.
Nero is holding a new power the Devil Breaker, a weaponized prosthetic arm, made by Nico to replace Nero's missing limb. In this Deluxe version, Nero carried multiple Devil Breakers into battle such as the Overture, Punch Line and Gerbera with LED Light-up function. There is also the possibility to swap out his left arm weapons with either the Red Queen or the Blue Rose which are crafted with a great attention to details as the whole statue itself.
The base design perfectly captures the mood of the Devil May Cry 5 Video Game universe. It uses the demon tree Qliphoth's horrifying image as a main base theme. It has a spectacular finish no matter which angle you look at the statue. In this Deluxe version, it also comes with the Green Orb which can be displayed together with Nero Statue.
Devil May Cry 5 fans, don't miss your chance to add Nero Statue to your collection.
.