.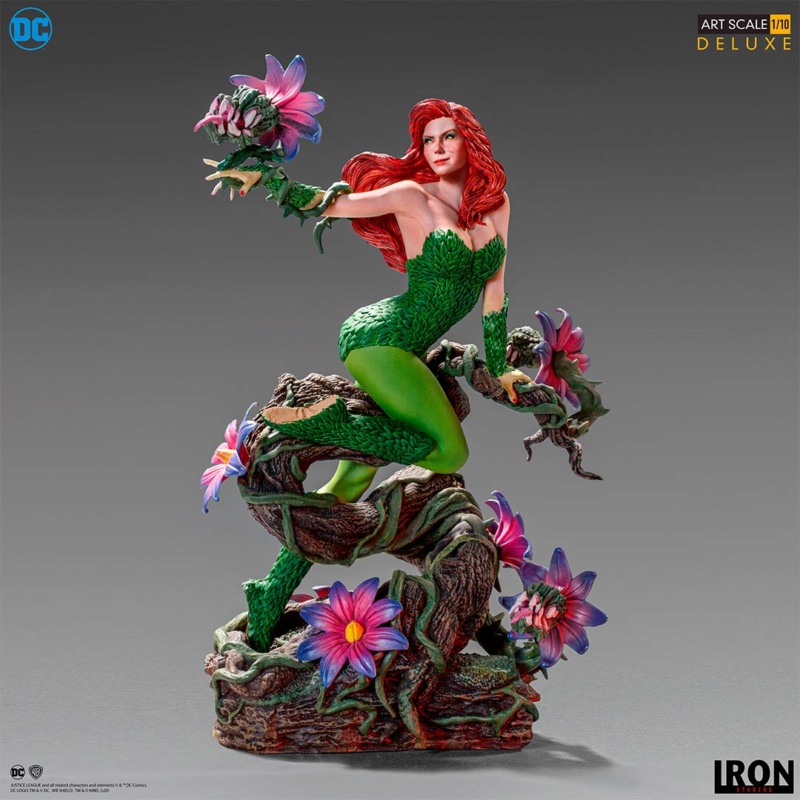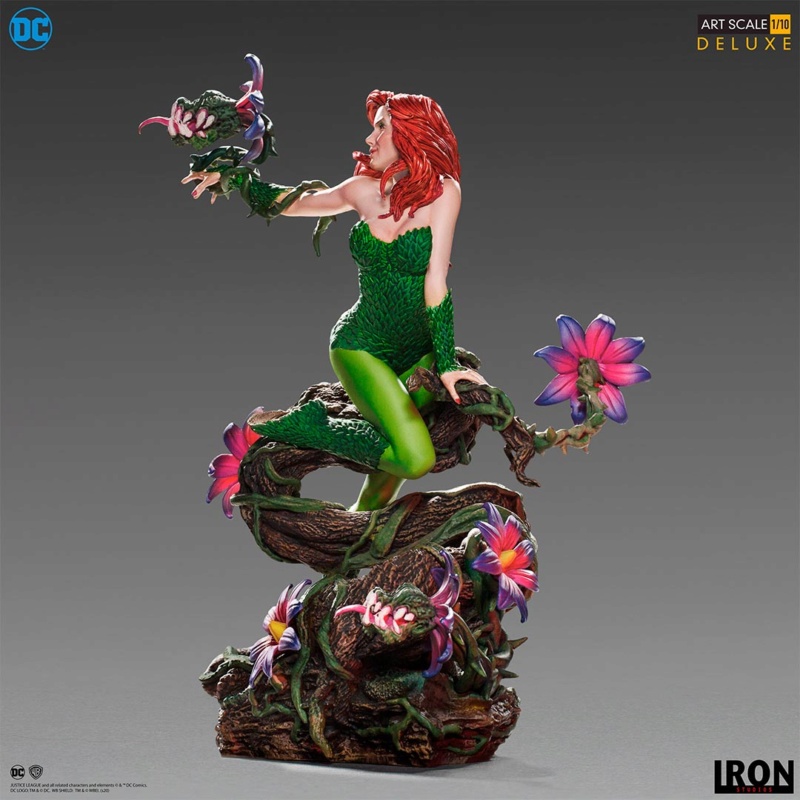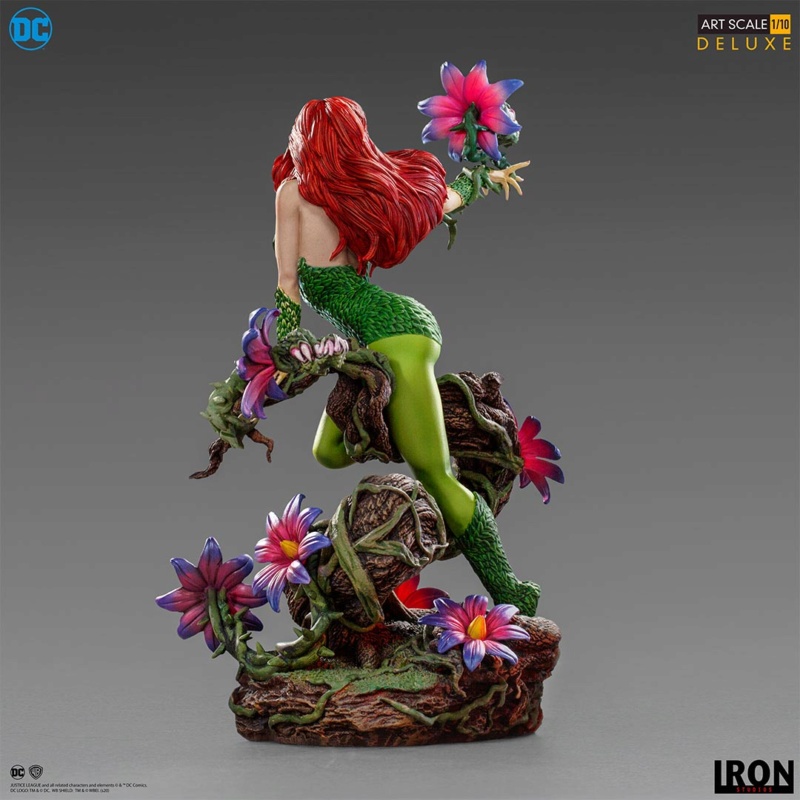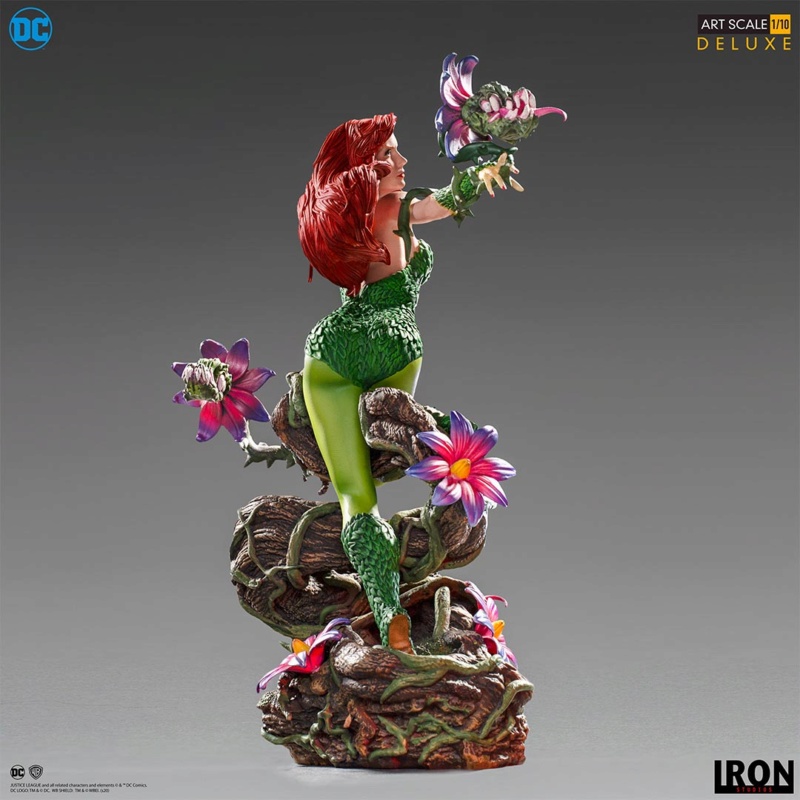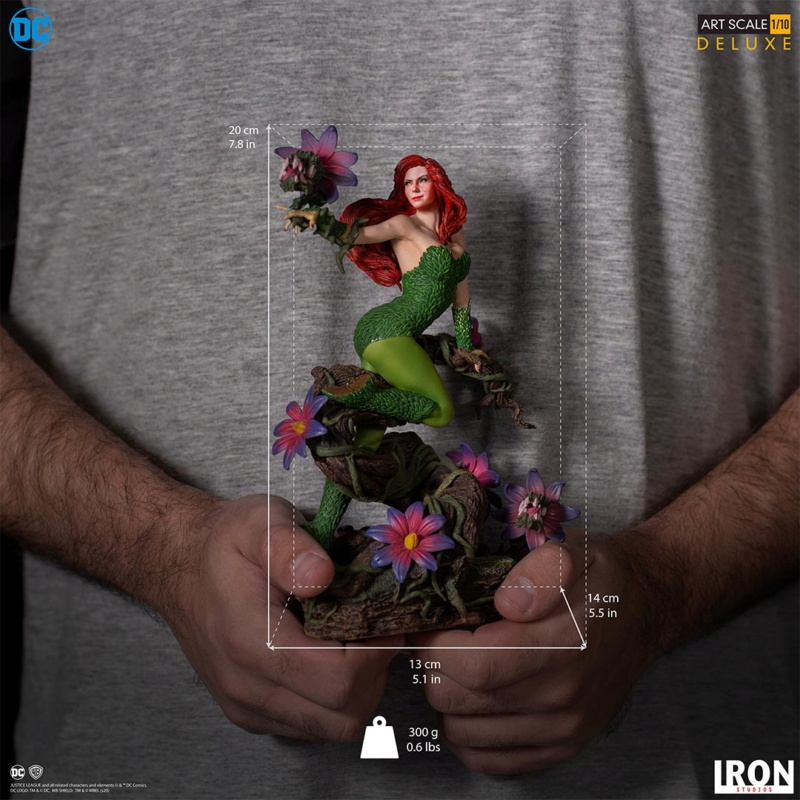 $139.99 - June  2021
Beautiful and deadly, Dr. Pamela Isley supports herself and displays another of her monstrous botanical creations in the statue "Poison Ivy Art Scale 1/10 – DC Comics by Ivan Reis Series # 5", another Iron Studios release, in it's line Art Scale 1/10 DC Comics, also based on the conceptual art of the designer Ivan Reis of Chiaroscuro Studios. Poison Ivy is one of the greatest antagonists in the Batman villain gallery, described as one of the most notorious eco-terrorists in the world. With her classic costume, the red-haired villain who uses plant toxins and pheromones in her crimes to control minds and create mutant plants, stands out on a tree base with realistic almost organic textures. Created by Robert Kanigher, her first appearance was in Batman #181 of 1966, she is 21st on the Comics Buyer's Guide list of the "100 Most Beautiful Women in Comics".
Poison Ivy Art Scale 1/10 – DC Comics by Ivan Reis Series #5
License: DC Comics
Scale: Art Scale 1/10
Features:
– Limited edition
– Based on concept art by Ivan Reis from DC Comics and Chiaroscuro Studios
– Made in polystone
– Hand painted
Product dimensions: 7.8 in (H) x 5.5 in (W) x 5.1 in (L)
Product Weight: 0.6 lbs
Released US: Second quarter of 2021
*This item will be shipped from our warehouse in Los Angeles – California
.