.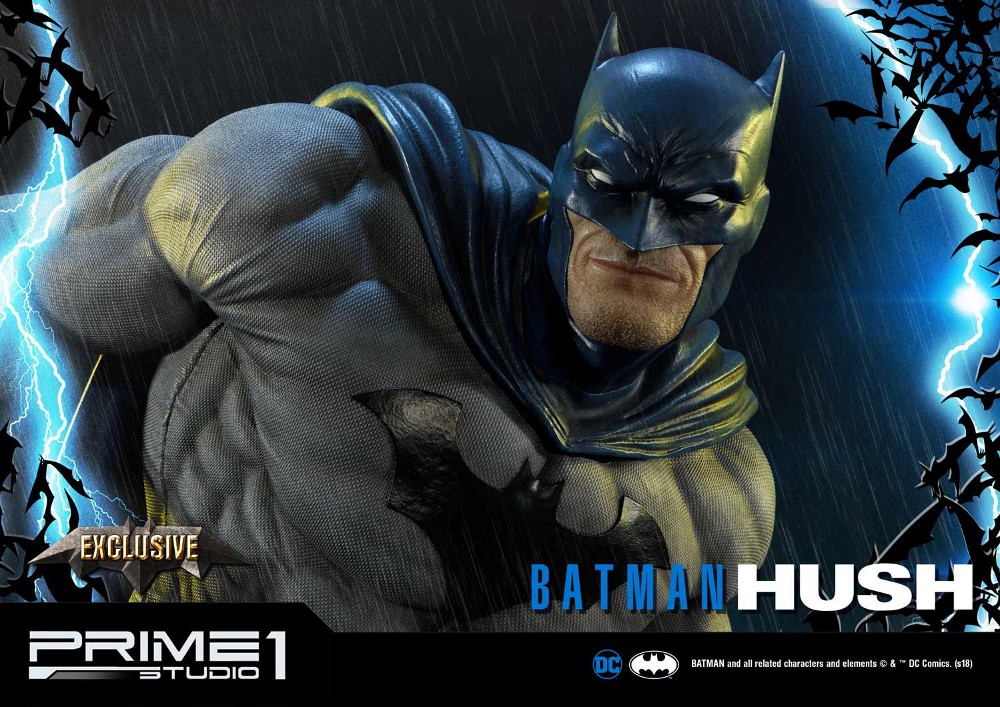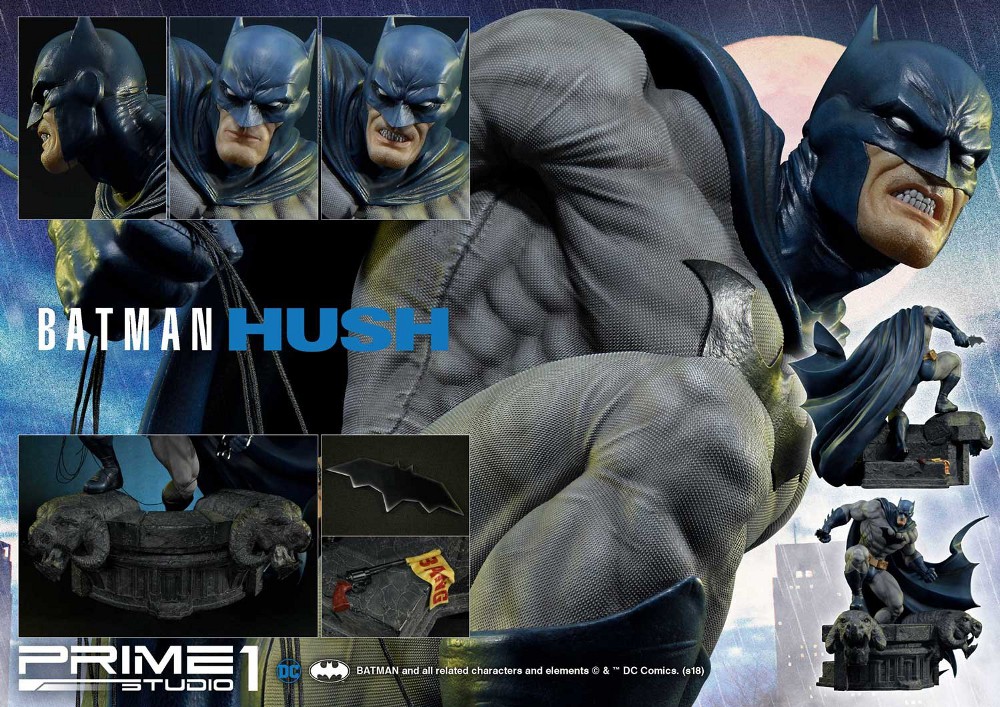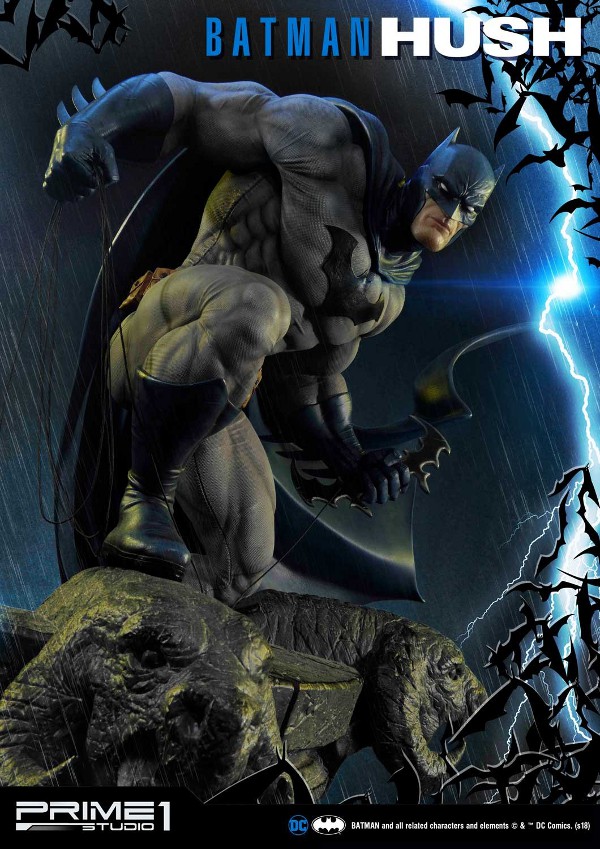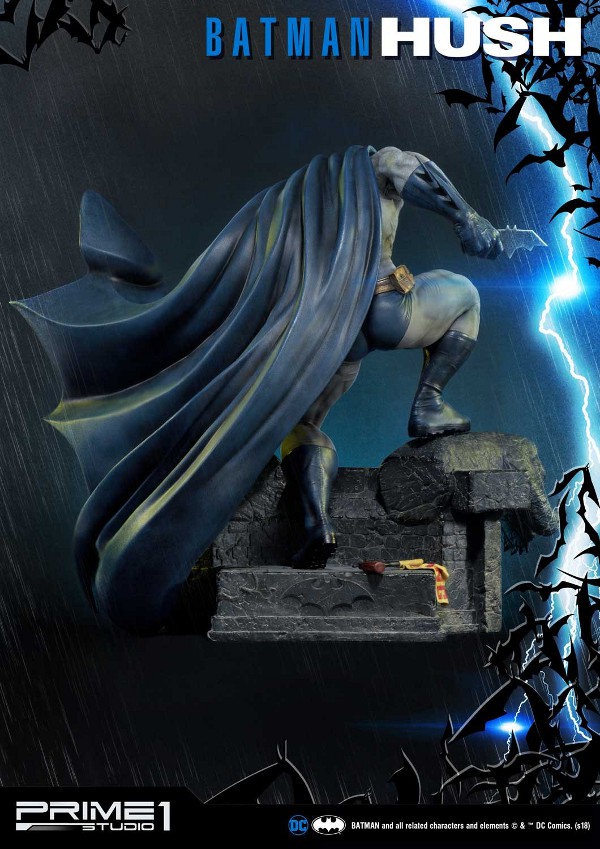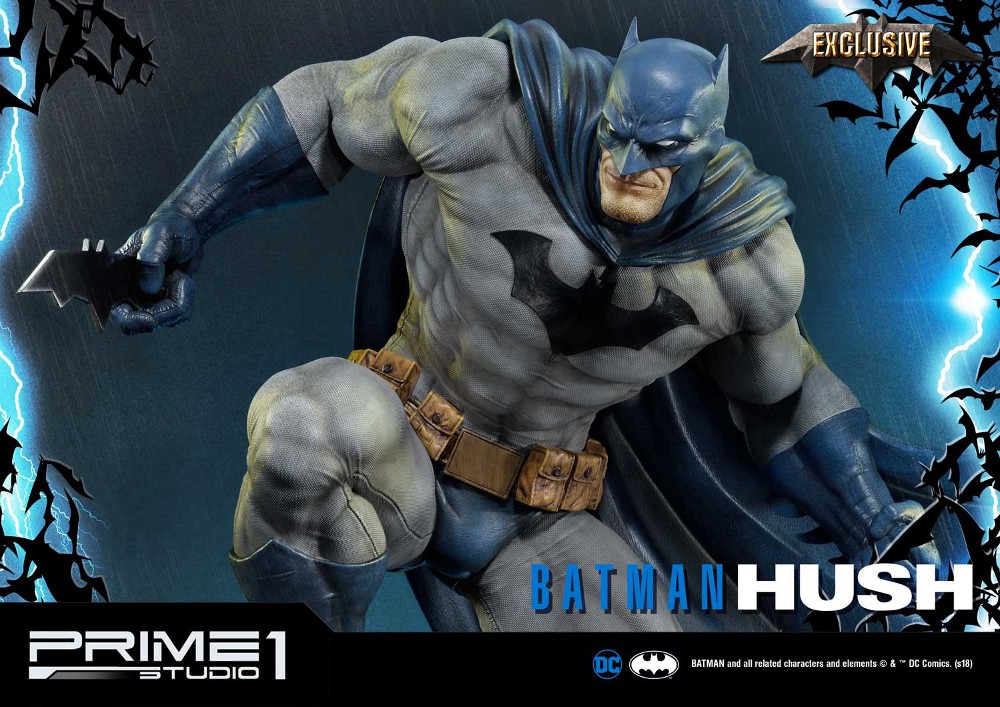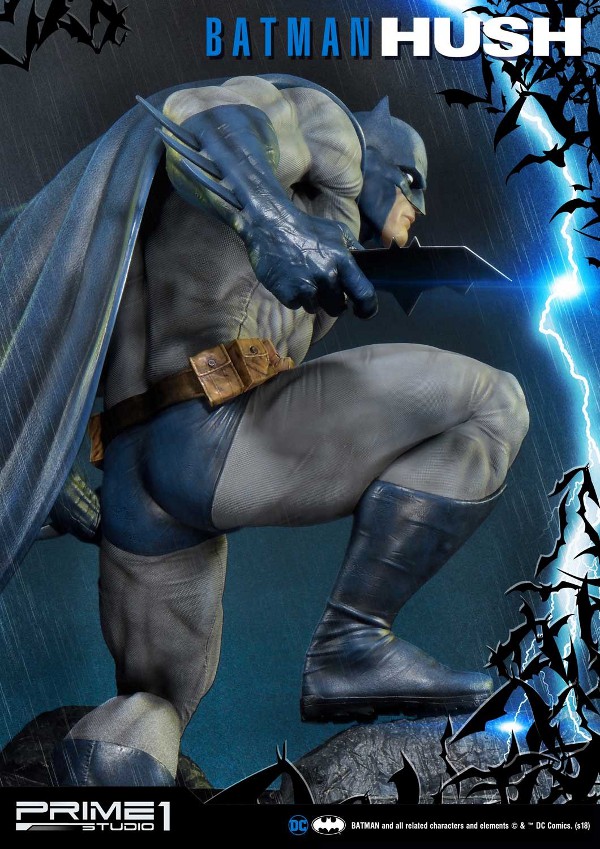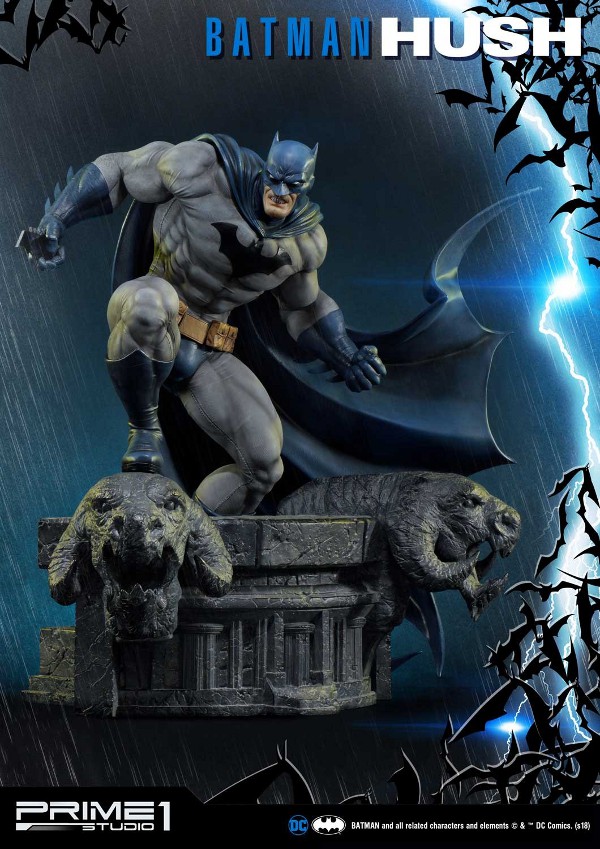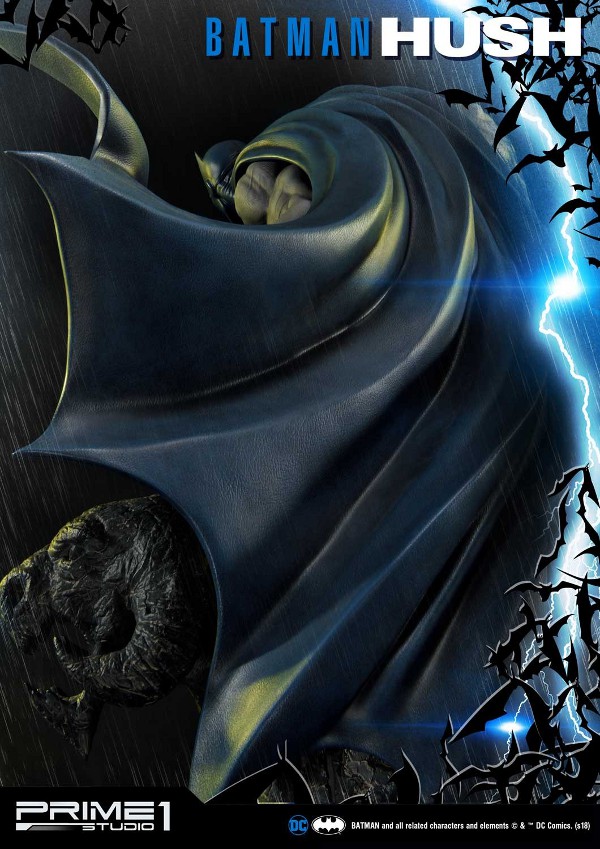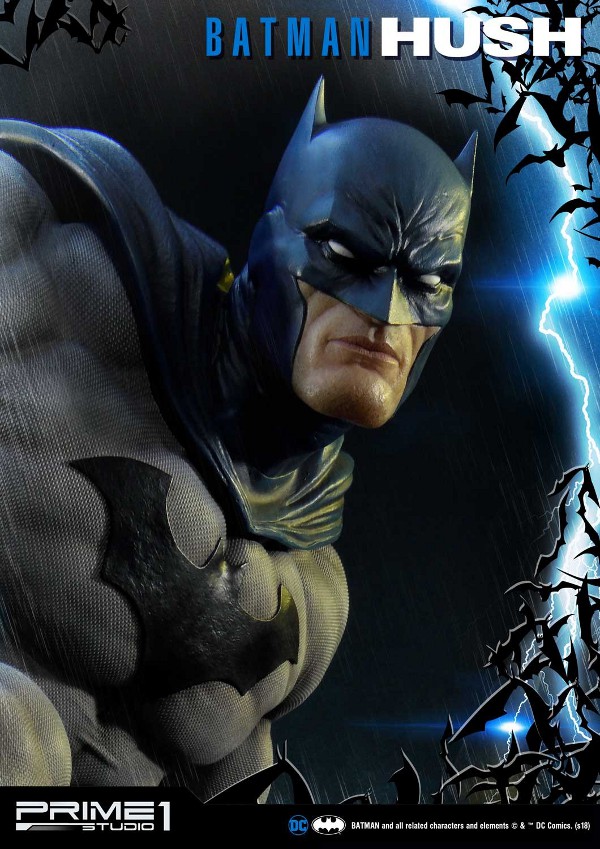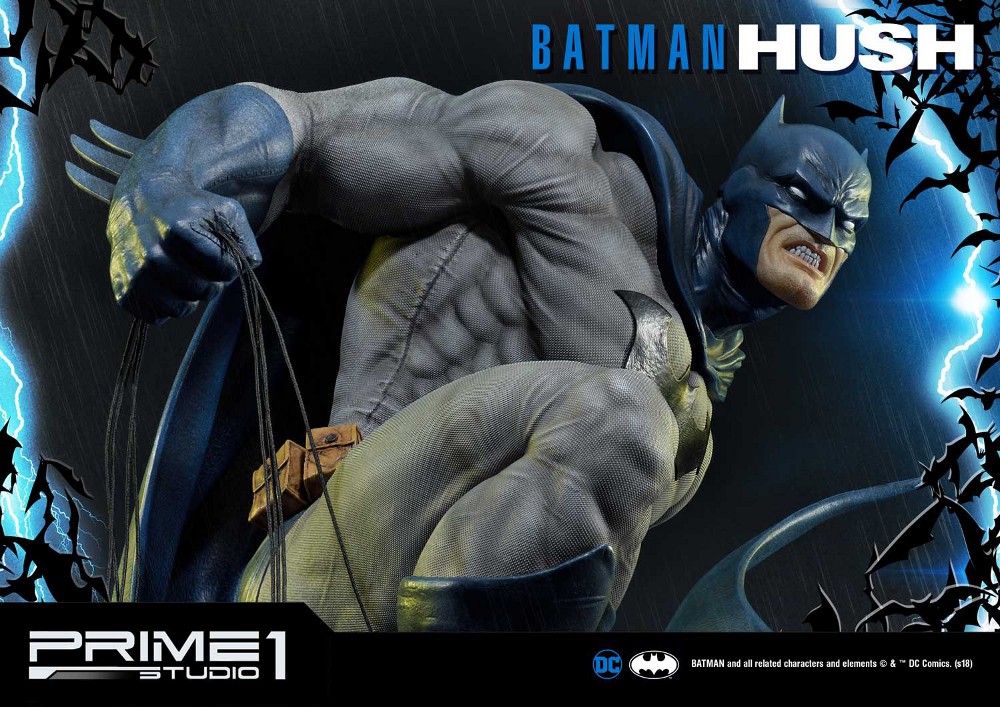 Informations
Prix de sortie:$999
Date de sortie: Aug. 2020 - Dec. 2020
Nombre d'exemplaire:750
Taille:H:74.3cm W:60.7cm D:56.8cm
Poids : 26.6kg
Artistes :TBD
"I made a promise on the grave of my parents to rid this city of the evil that took their lives. By day, I am Bruce Wayne, billionaire philantropist. At night, criminals, a cowardly and superstitious lot, call me... Batman."


Prime 1 Studio is proud to present the first product of MMDCBH-01: Batman from "Batman: Hush". Batman: Hush is a 2002-2003 comic book story arc that published in the Batman monthly series. The story depicts a mysterious stalker, head wrapped in bandages, called Hush, who seems intent on sabotaging Batman from afar, and utilizes many guest appearances by Batman villains. Inspired by the art of Jim Lee, Batman measure approximately 24 inches tall. It is a must have for all Batman: Hush fans.
Specifications:


Size approximately 29 inches tall [H:74.3cm W:60.7cm D:56.8cm]

One (1) interchangeable pair of hands holding Batarang with rope

One (1) interchangeable left-hand fist

One (1) interchangeable right-hand holding batarang

Two (2) alternate portrait

One (1) alternate exclusive Smirk portrait (In Exclusive version only)

Notice:


Prototype samples shown.

Product details could be subjected to change without further notice.