.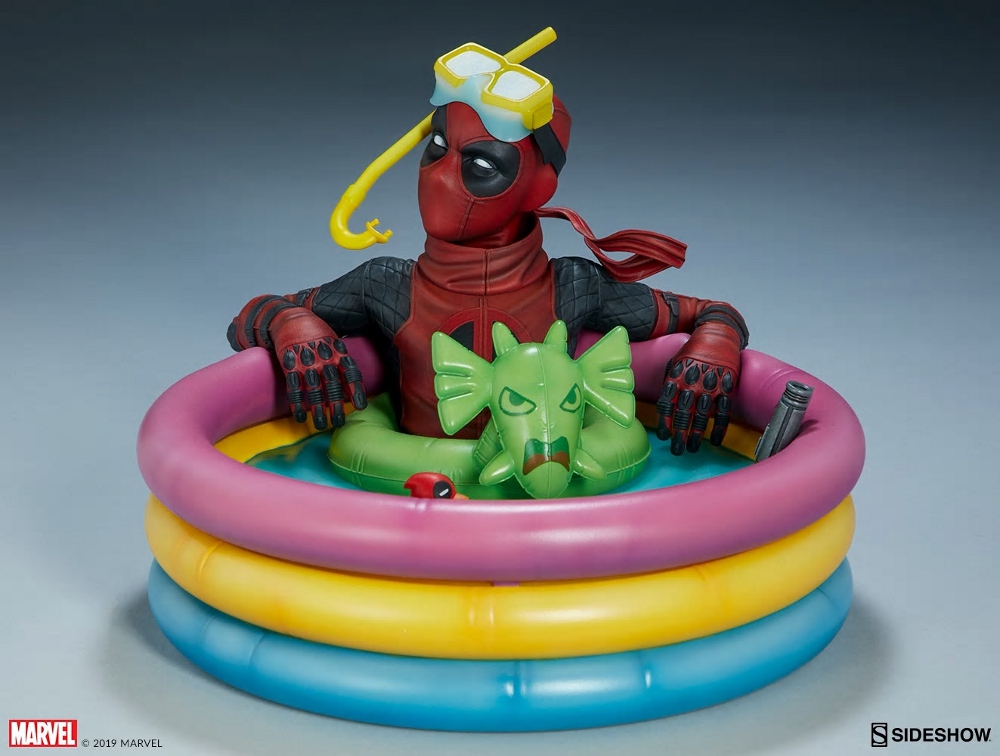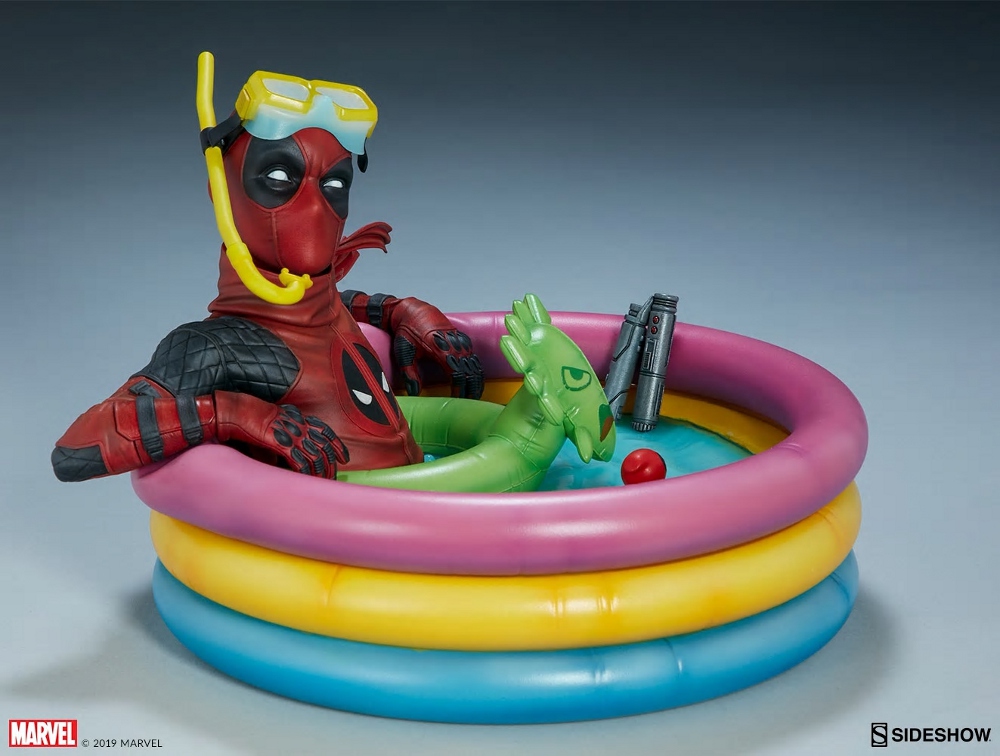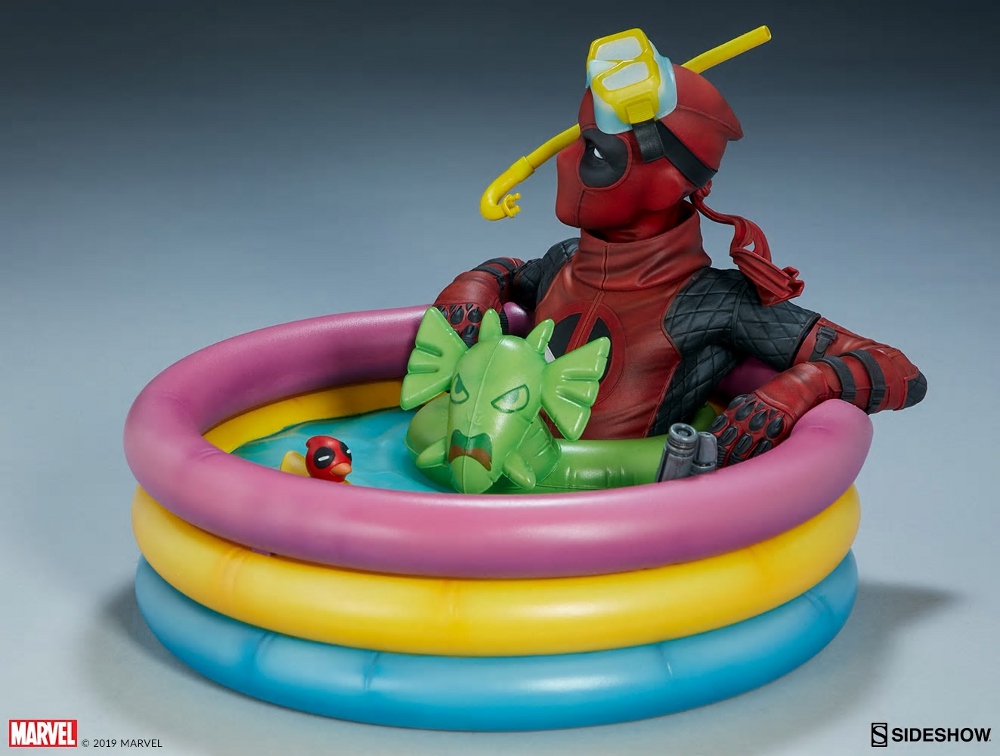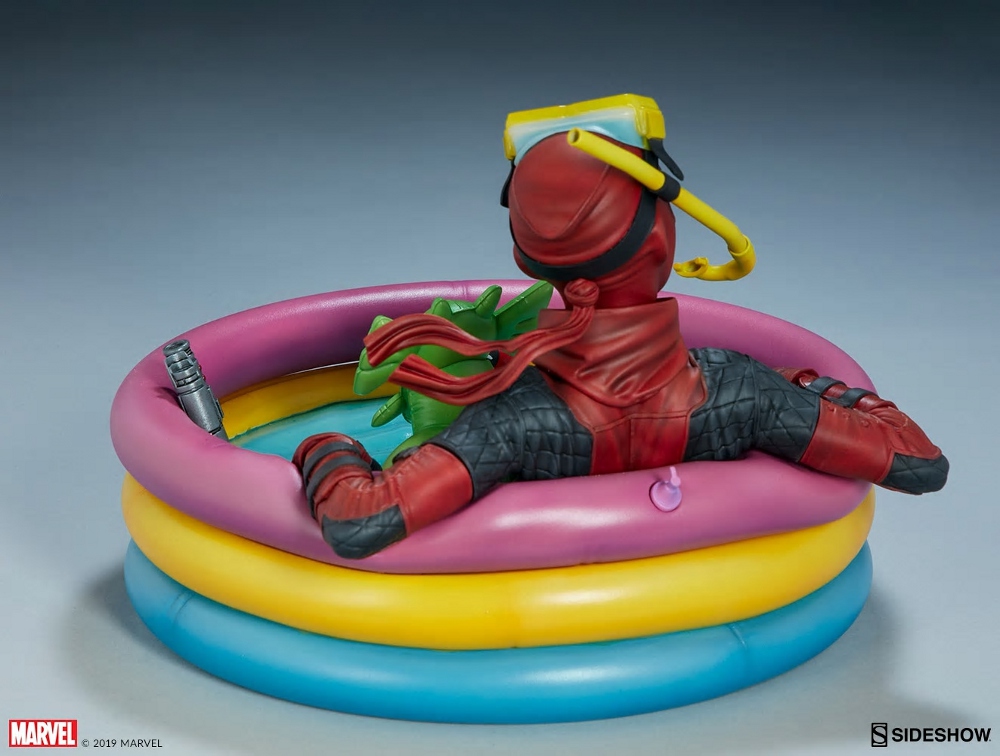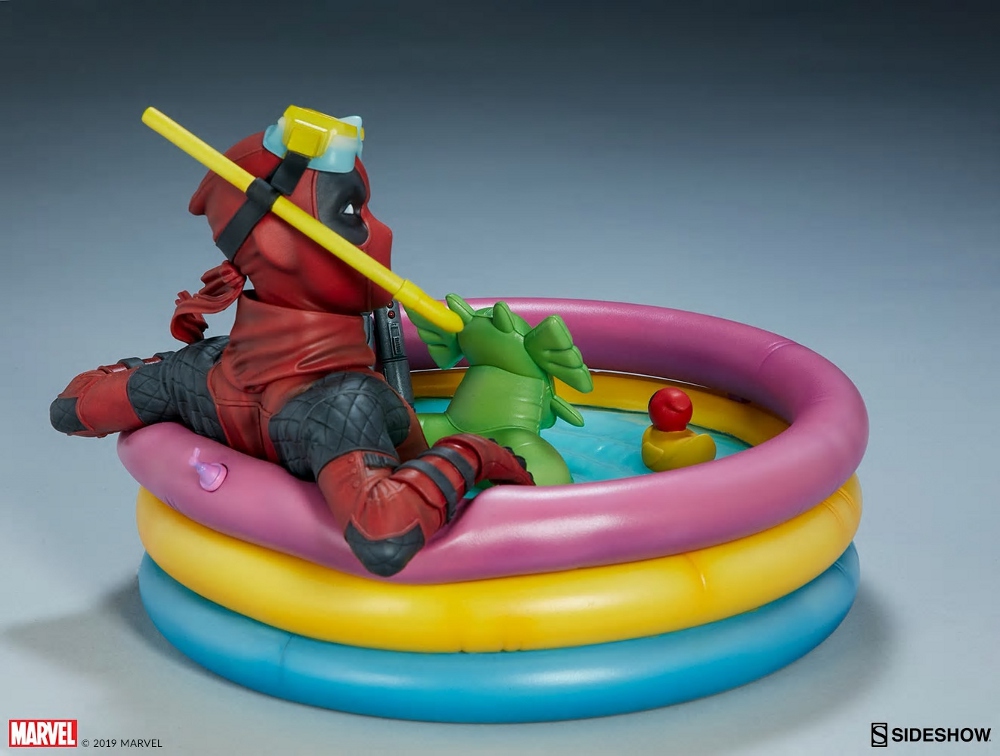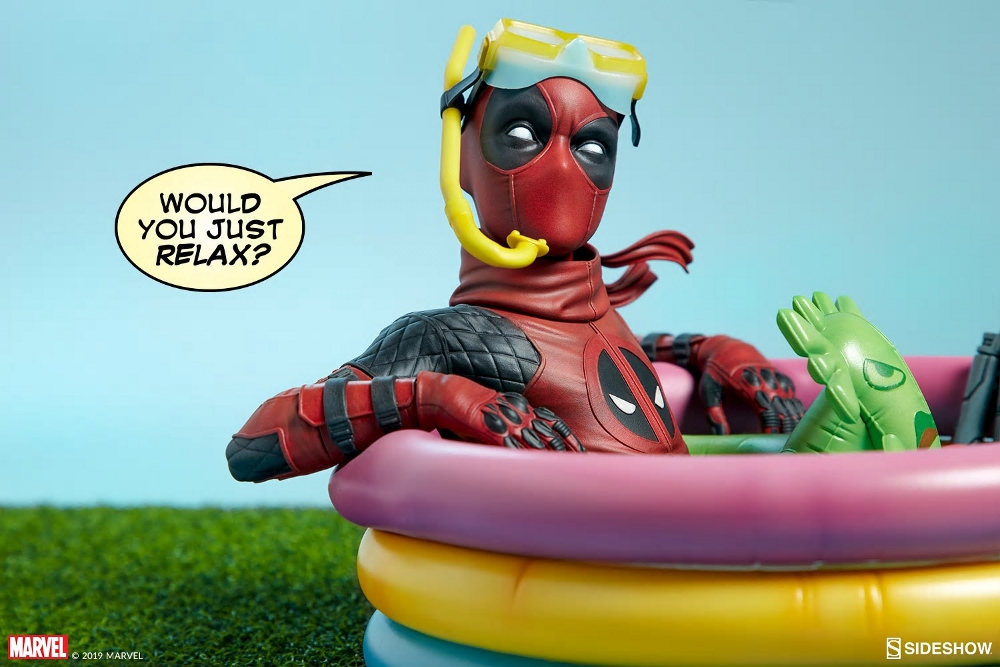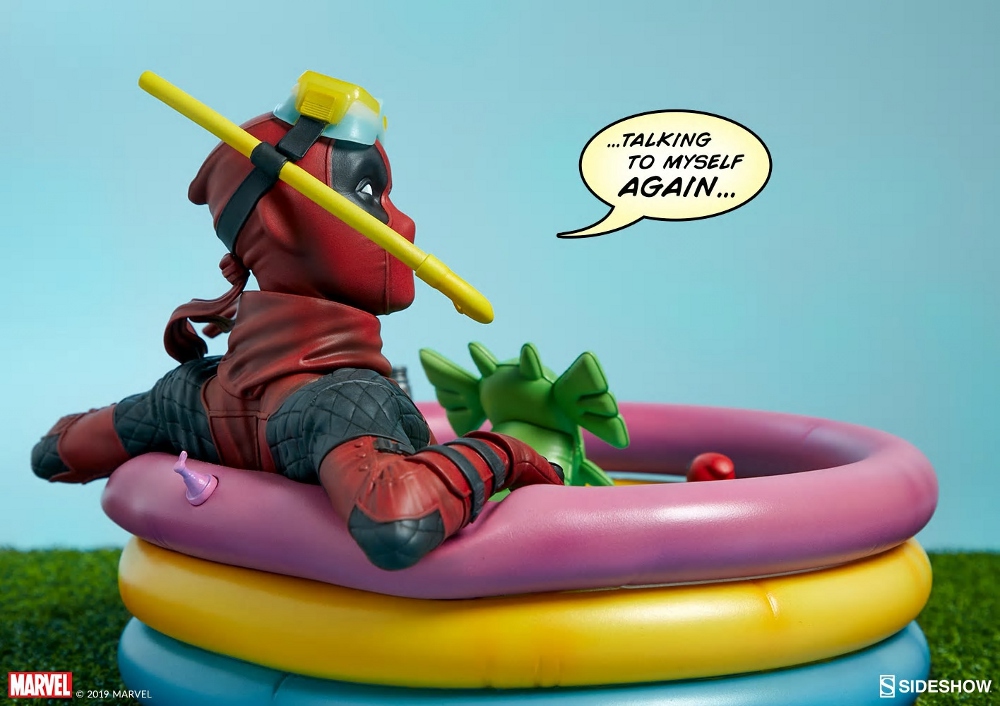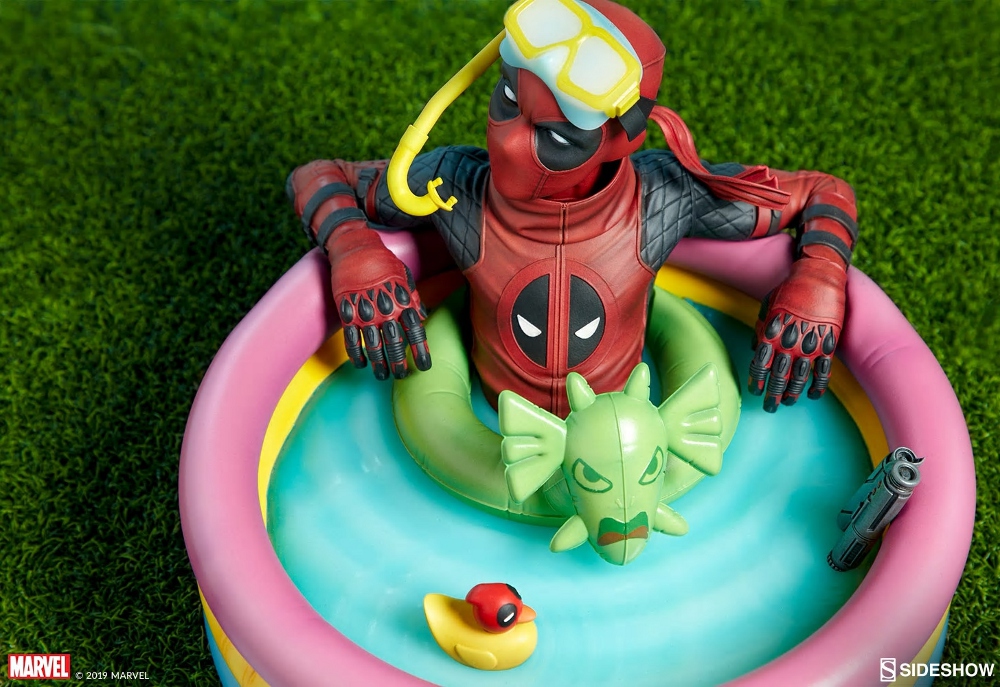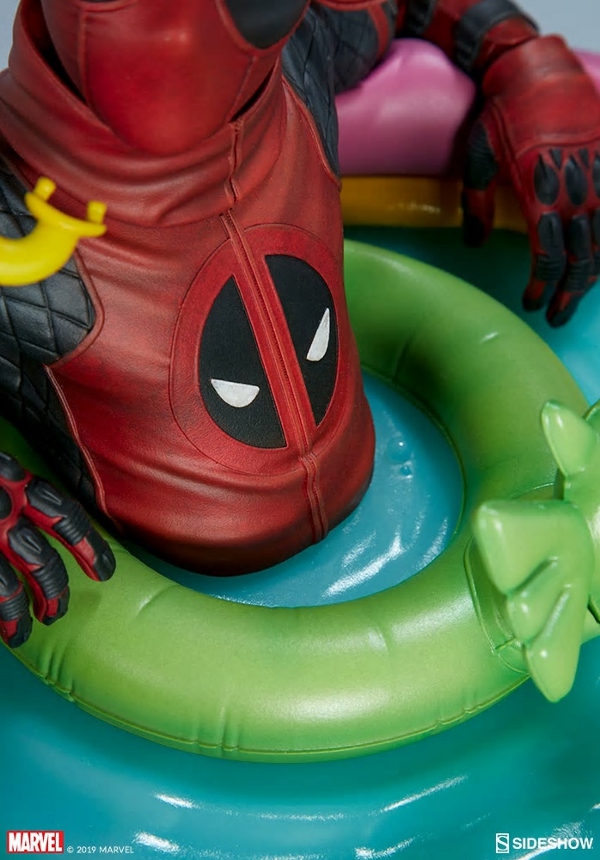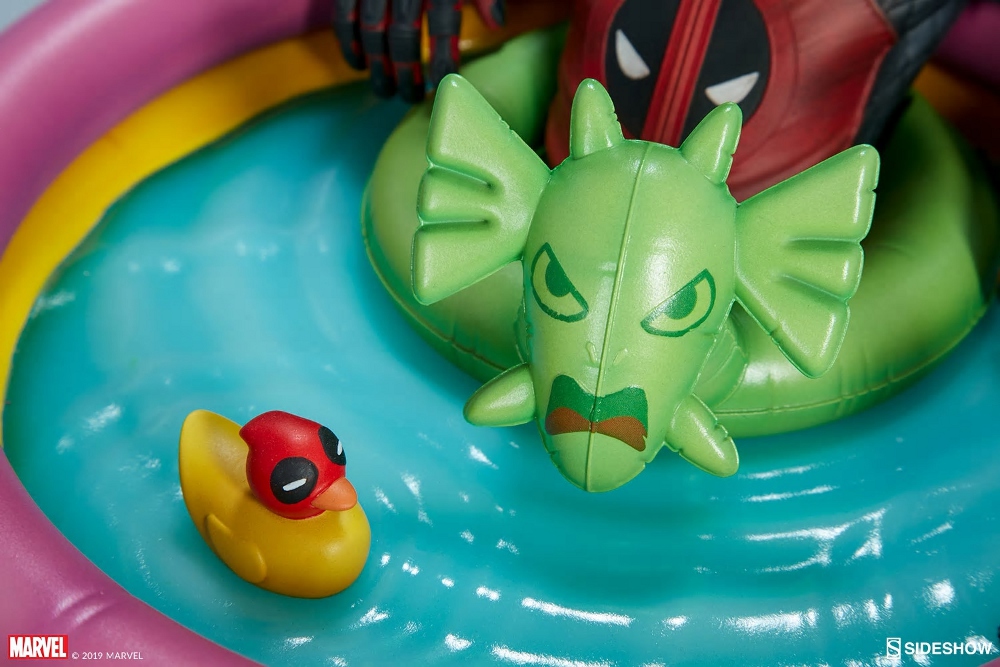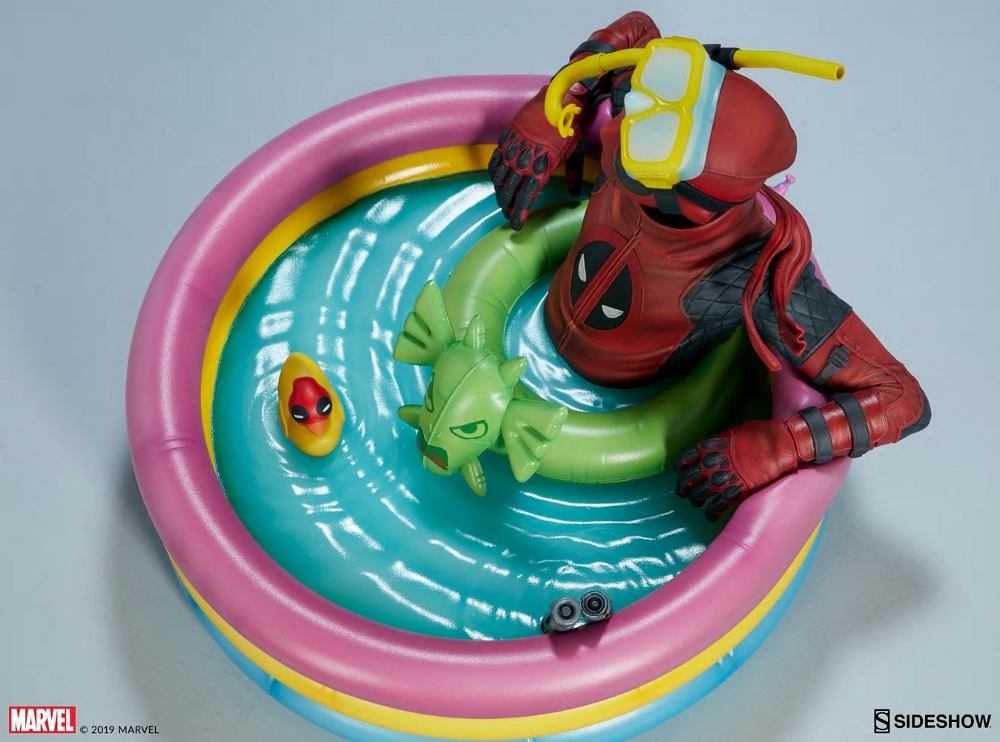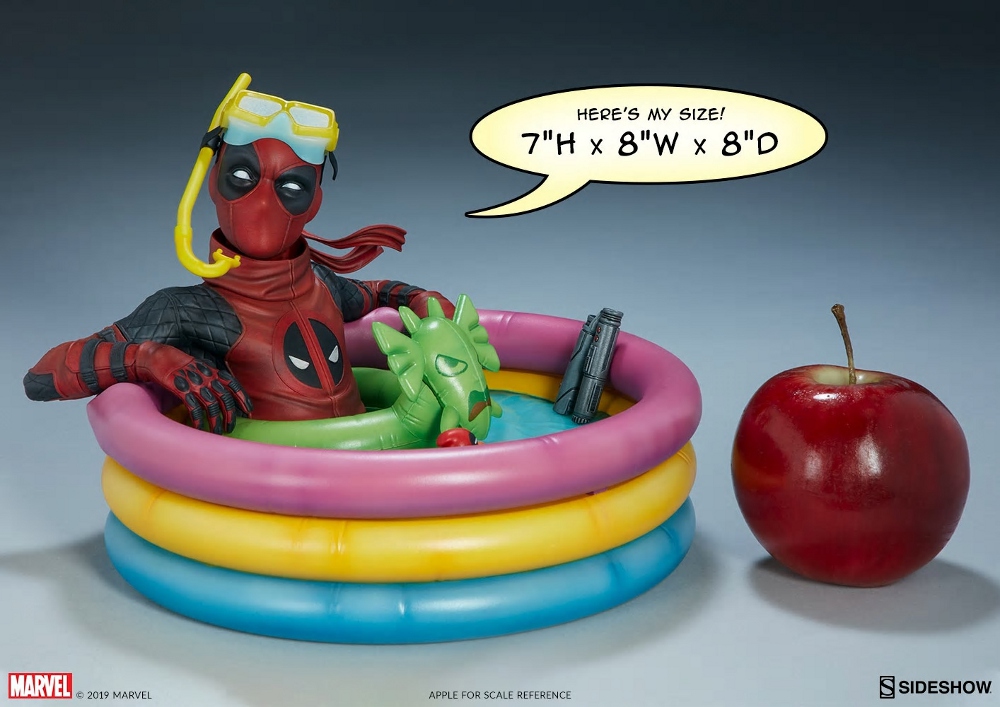 Informations
Prix de sortie:$250
Date de sortie: Jul 2020 - Sep 2020
Nombre d'exemplaire:TBD
Taille: Height: 7" (177.8 mm) Width: 8" (203.2 mm)
Poids:Weight: 5 lbs (2.27 kg)
Artistes:
Ian MacDonald (Design)
Alex Pascenko (Design)
Matt Black (Sculpt)
Ed Bradley (Paint)
Brenton Henriques (Mold and Cast)
The Sideshow Design and Development Team (Development)
Richard Luong (Design)
Andrew Huerta (Design)
Rob DeMaio (Mold and Cast)
"Please, I was raised by cable TV."
Sideshow presents the Kidpool Premium Format
Figure, joining your corps of Deadpool collectibles.
They said it couldn't be done, but we just can't resist a good joke- Yes, true believer, you are looking at Kidpool in a kiddie pool! This fun-size mercenary measures 7" tall and 8" wide as he keeps it cool in the pool, surrounded by all the essential gear a killer kid needs to have fun.
The polyresin Kidpool Premium Format
Figure features a fully-sculpted costume detailed with realistic textures, from his armored gloves to his padded shoulders and signature red and black mask. The inflatable pool-themed environment base has pink, yellow, and blue rings with a rippling water effect inside.
This little Wade Wilson is also equipped with a yellow snorkel and goggles as well as a pair of partially-submerged laser swords in case he needs to jump into action. With his trusty Rubber Duckpool and a ferocious Fin Fang Foom floatie by his side, Kidpool is ready to relax and unwind on your shelf.
Add some alternate reality action to your multiverse of Marvel collectibles and bring home the Kidpool Premium Format
Figure today!
.