.
Big Chap Alien Head Trophy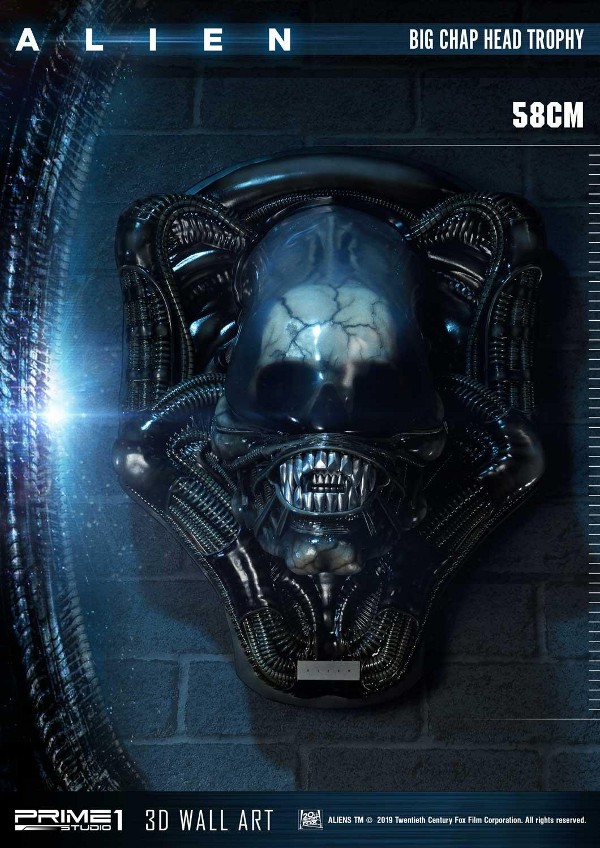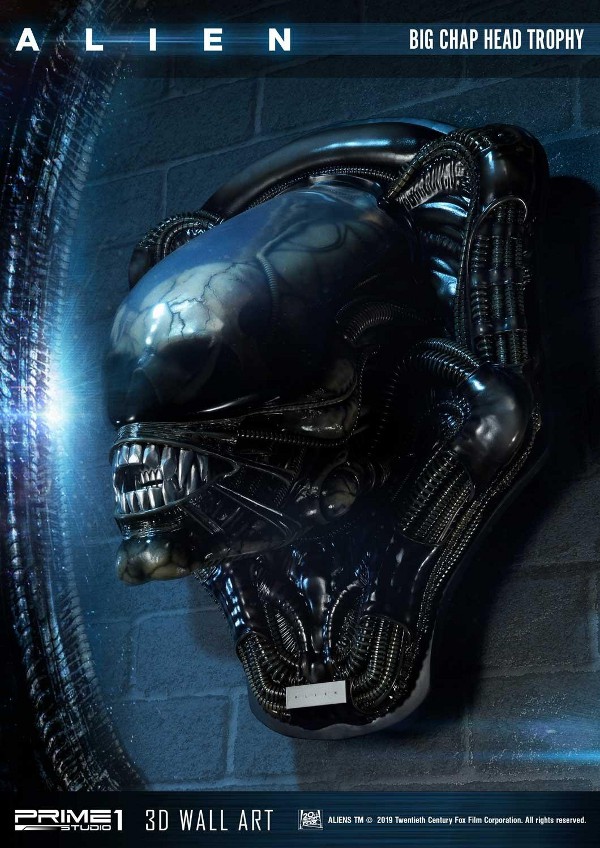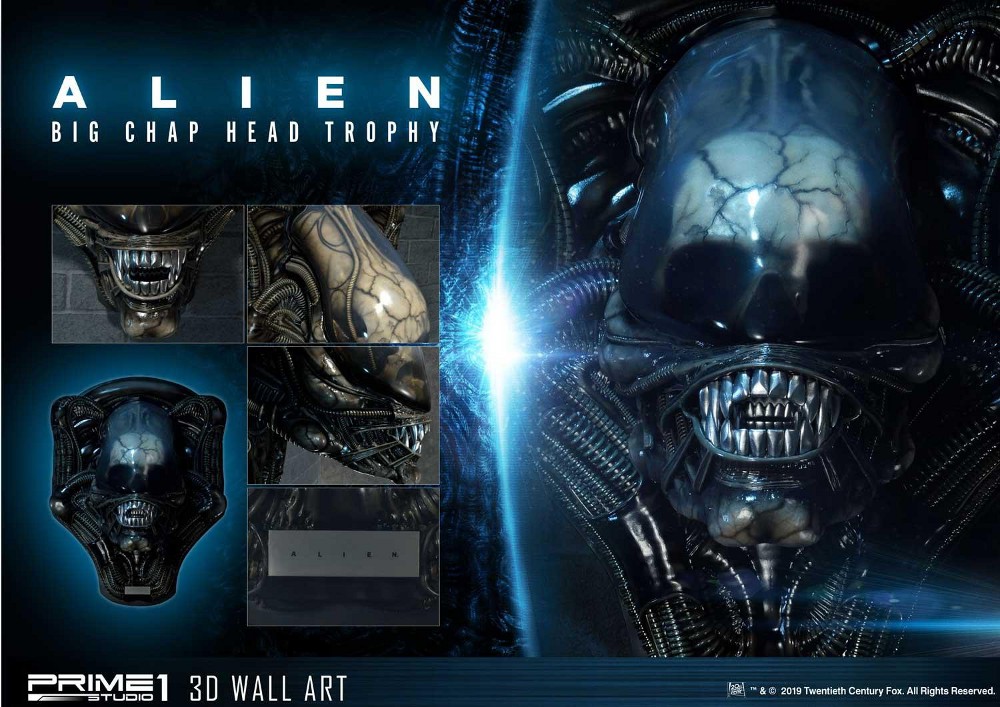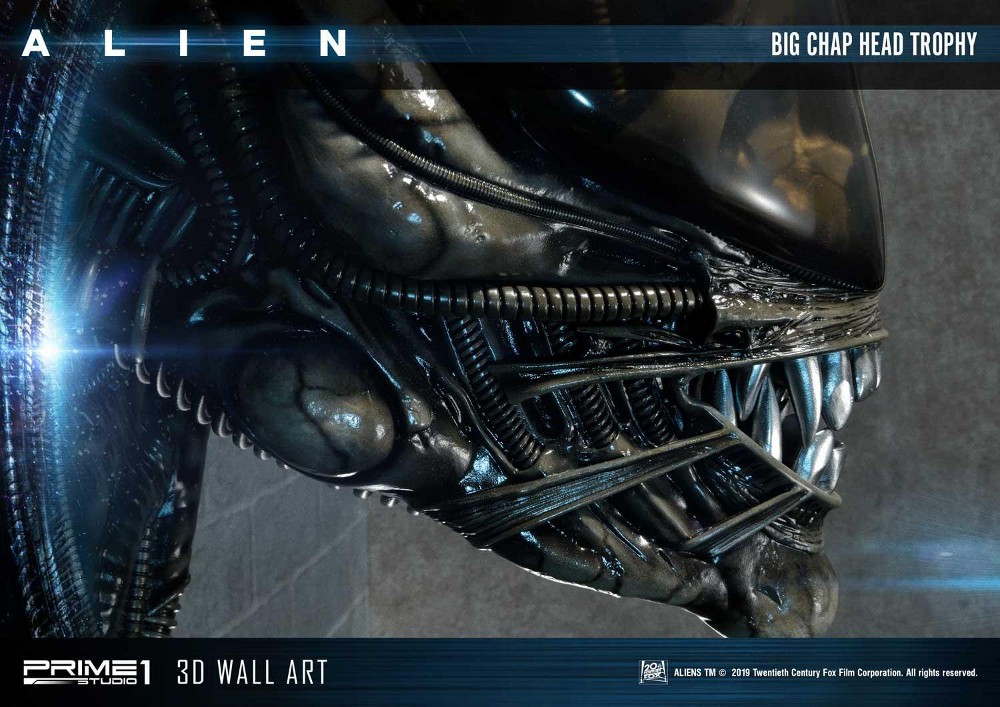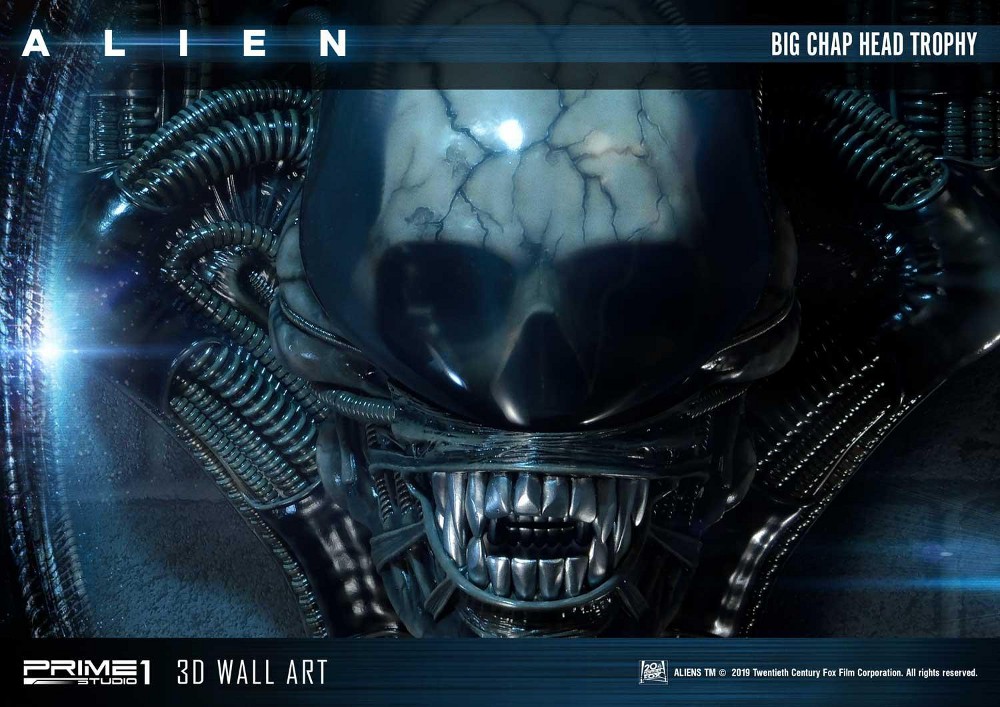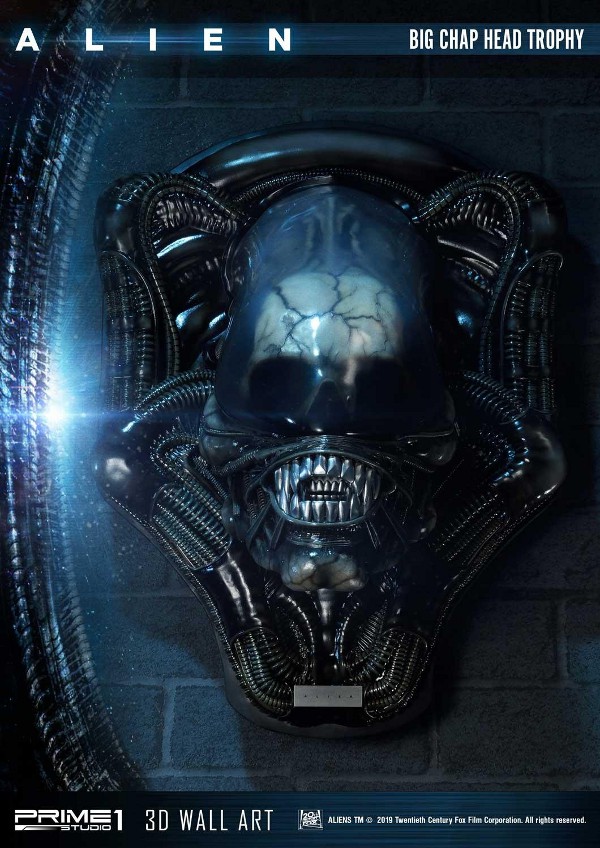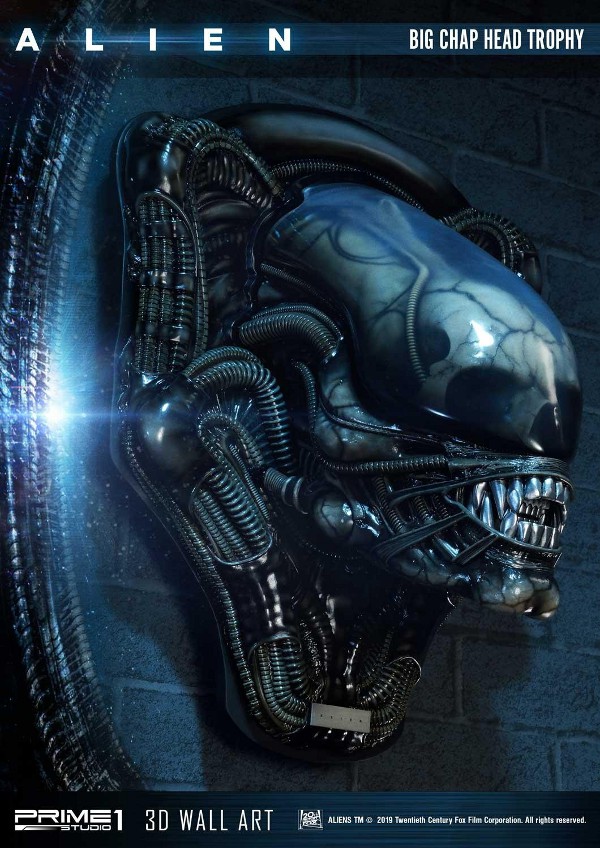 Informations
Prix de sortie:1299$
Date de sortie: Aug 2020 - Oct 2020
Nombre d'exemplaire:350
Dimensions:Wall Art size approximately 23 inches tall [H:58cm W:44.6cm D:31.8cm
Poids:Wall Art weight approximately 24lbs (11kg)
Artistes:TBD
"In space no one can hear you scream."


Prime 1 Studio is proud to announce the second piece of our new line Wall Art Alien - 02: Alien Big Chap Head Trophy 3D Wall Art from the classic Alien 1979 Film.
This 3D Wall Art sculpture, from the first installment in the Alien franchise directed by Ridley Scott, is mainly based on the movie itself. A new way to display your Alien 3D Wall Art in your Alien franchises collection. You won't regret adding this must-have distinguished Alien Big Chap Head Trophy 3D Wall Art to your Alien collectibles.
[Read carefully before ordering]
We are planning to provide holes and brackets for the display hook on the back of the product.
Please prepare a hook or a wire with a load carrying capacity of 12 kg to display.
The walls may require some changes to display this piece, we suggest you to carefully check your home environment before ordering. Please note that attaching it to a gypsum board may cause damage to the wall.
Please note that we are not responsible for any damage to the wall due to the display.
.