.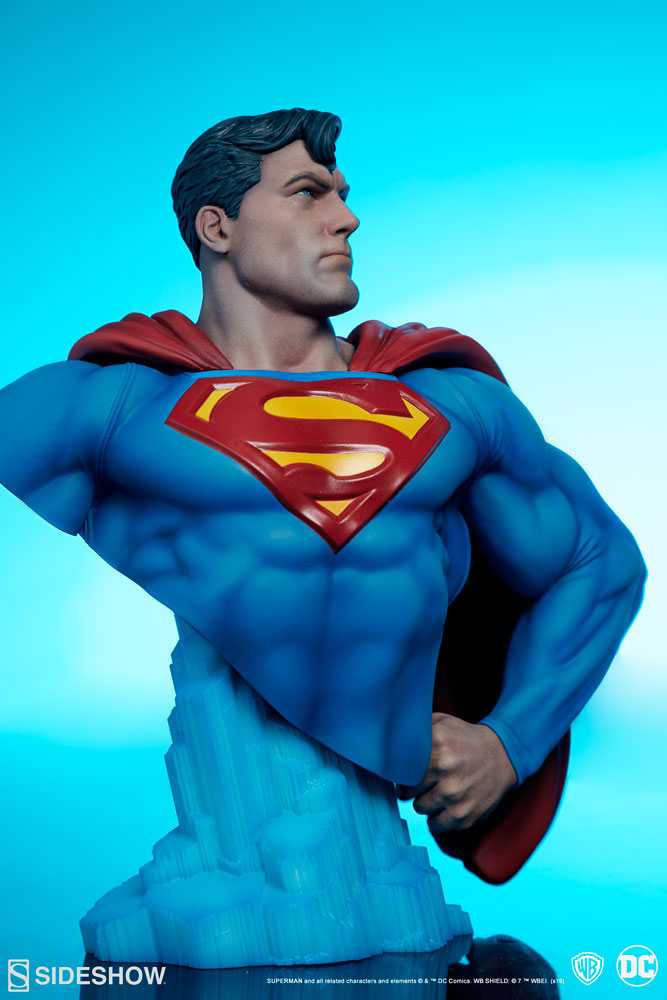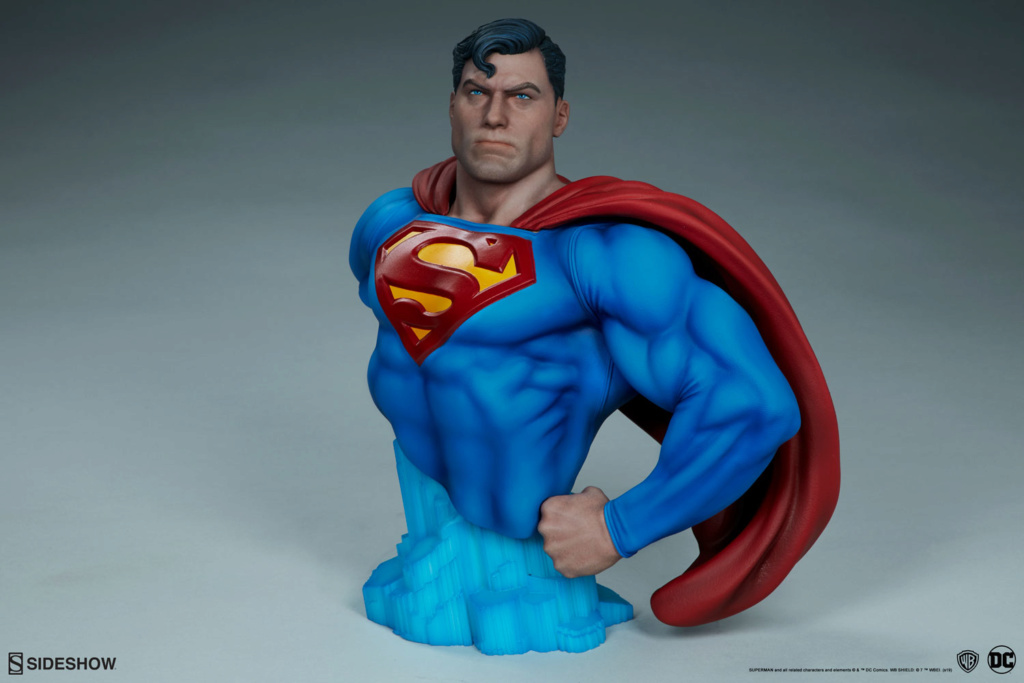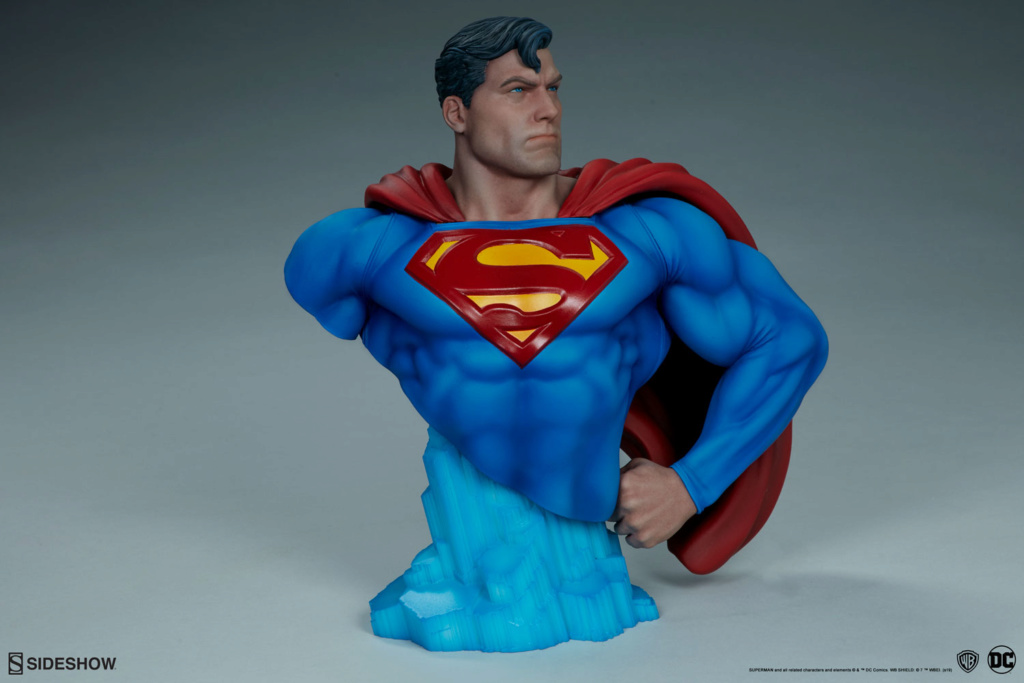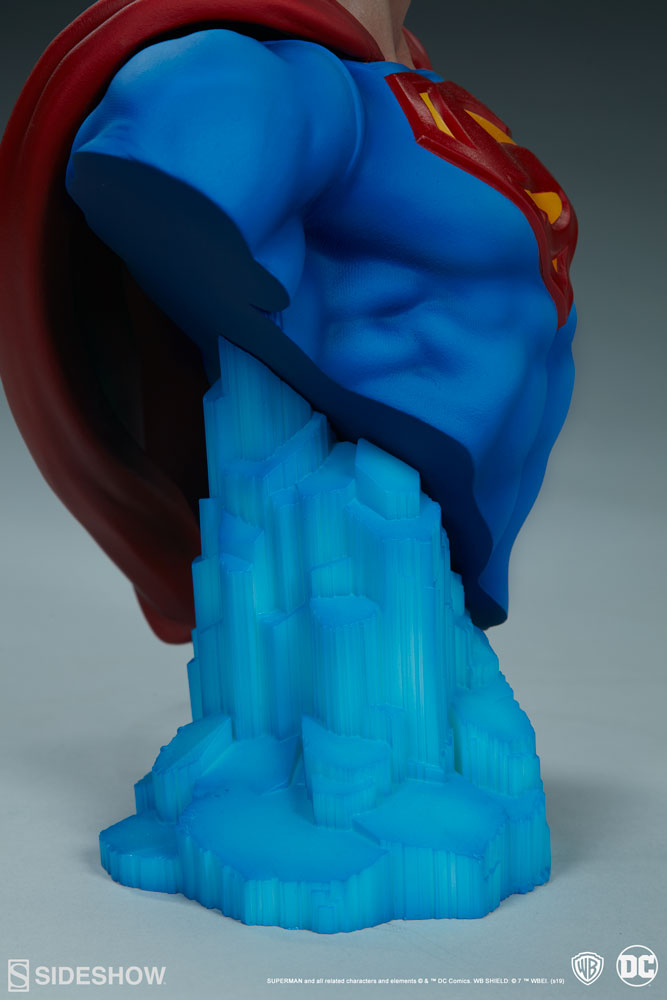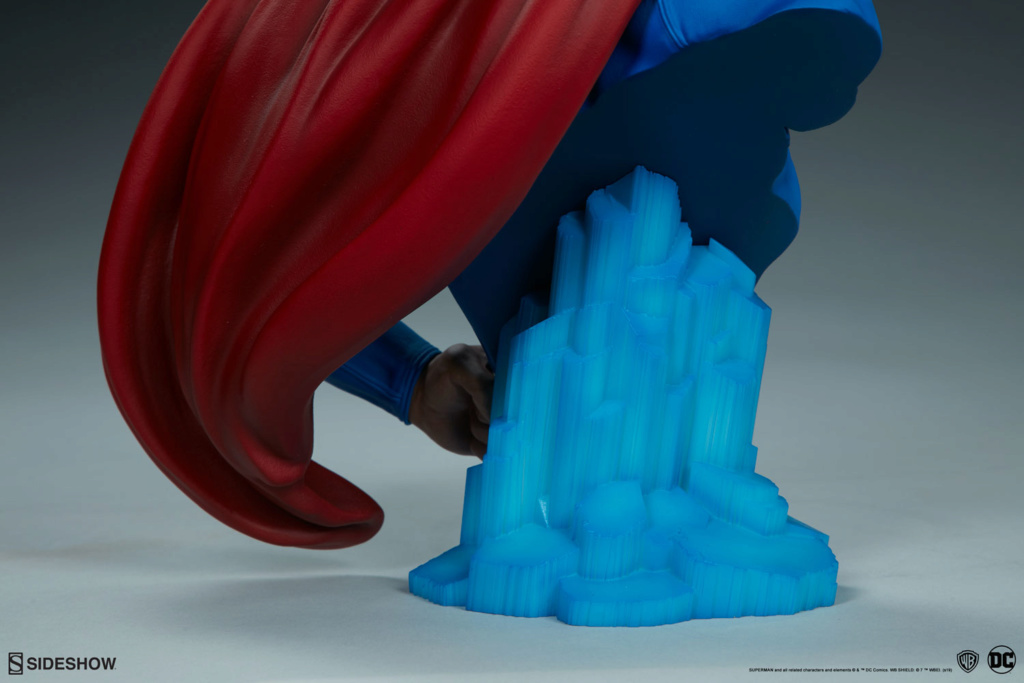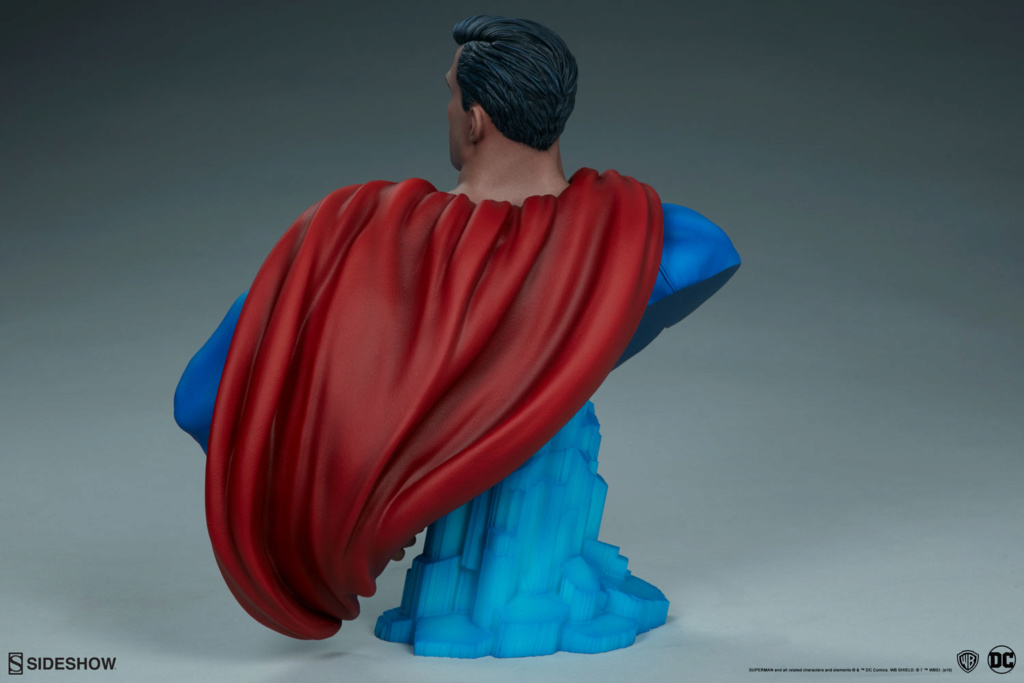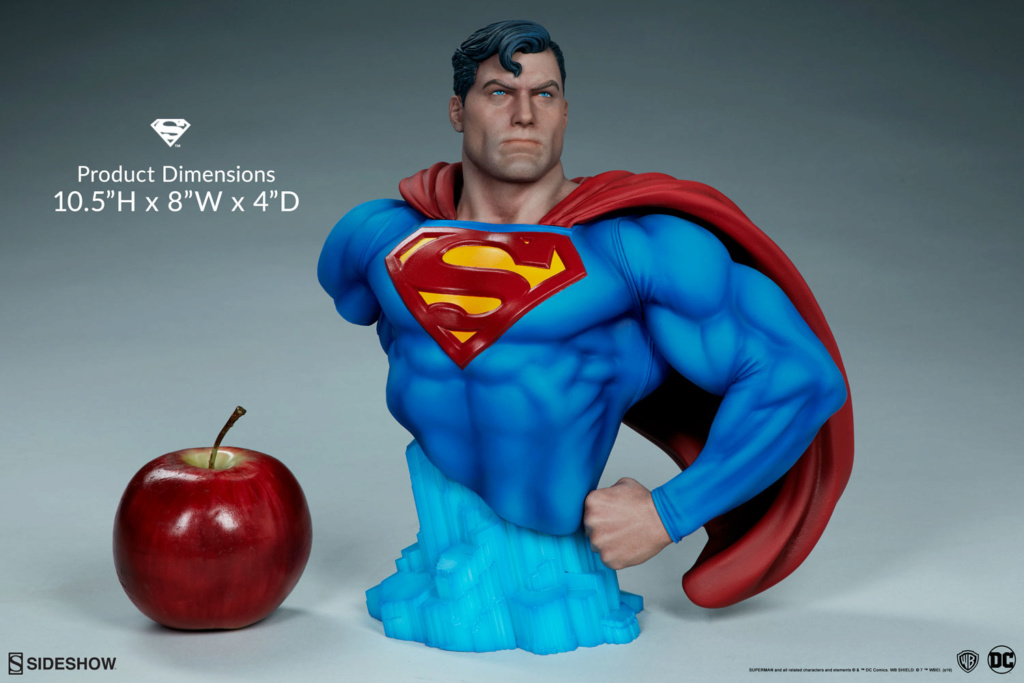 Informations
Prix de sortie:$250
Date de sortie: Oct 2020 - Dec 2020
Nombre d'exemplaire:TBD
Taille: Height: 10.5" (266.7 mm) | Width: 8" (203.2 mm) | Depth: 4" (101.6 mm)
Poids: Weight: 3 lbs (1.36 kg)                          
Artistes:
Ian MacDonald (Design)
Walter O'Neal (Design)
Adam Smith (Mold and Cast)
Chie Izuma (Paint)
The Sideshow Design and Development Team (Development)
"I'm here to stand up for people when they can't stand up for themselves."
Sideshow presents the
Superman Bust
, bringing hope to your league of DC Comics collectibles.
The polyresin Superman Bust measures 10.5" tall as the mighty Man of Steel poses valiantly with a hand to his hip above a Fortress of Solitude base. Kal-El's chiseled physique is captured from the waist up atop the blue crystalline structures of his heroic headquarters. The symbol of the House of El stands out in bold red and yellow against his blue suit while his red cape curls down over his shoulder, sculpted with dramatic movement. Superman's portrait, complete with his signature kiss curl, features a determined skyward gaze as the Man of Tomorrow fights for a brighter today.
Add another artifact to your fortress and bring home the Superman Bust today!
.