.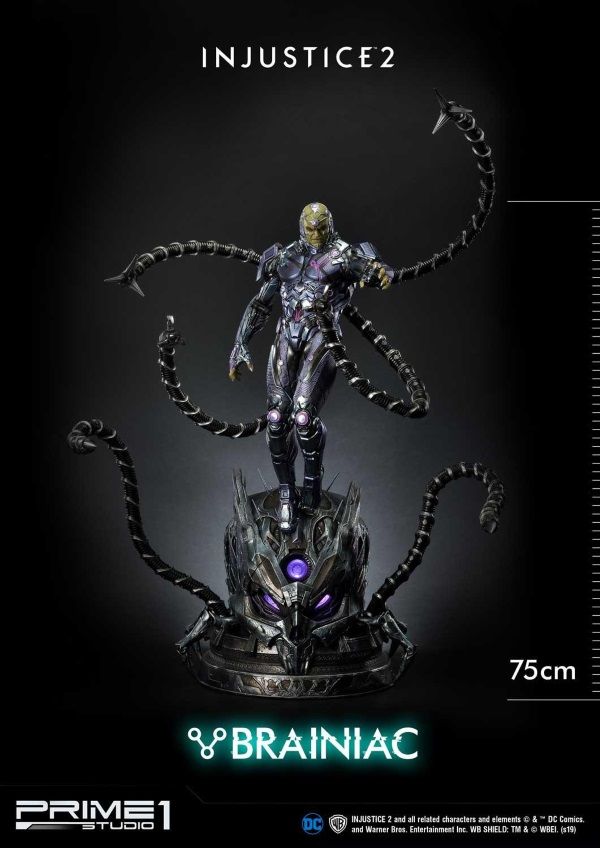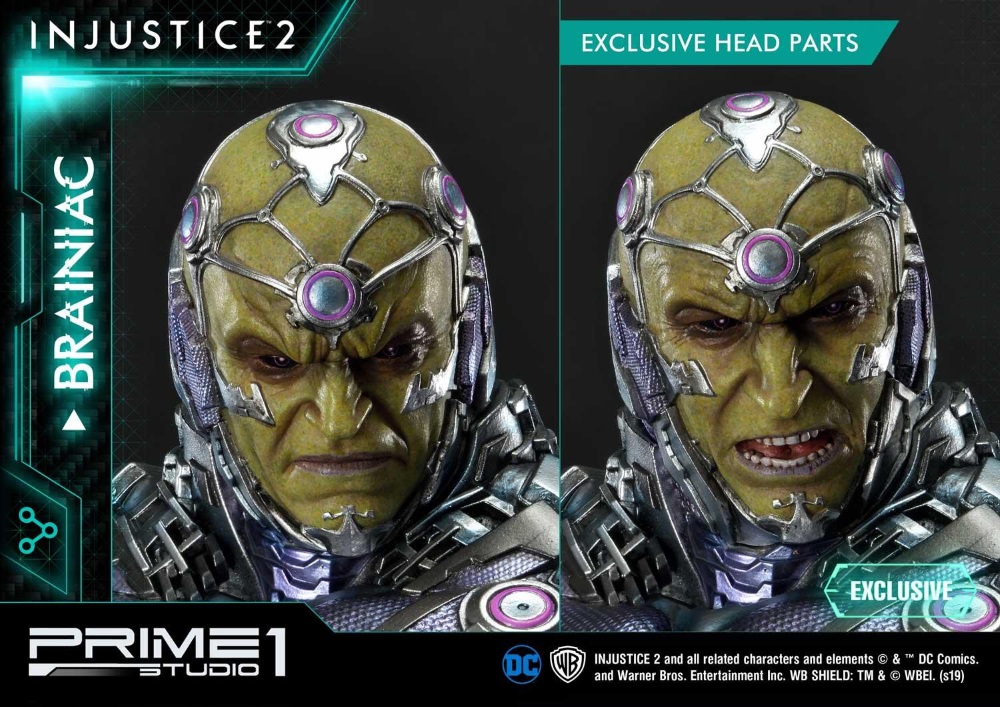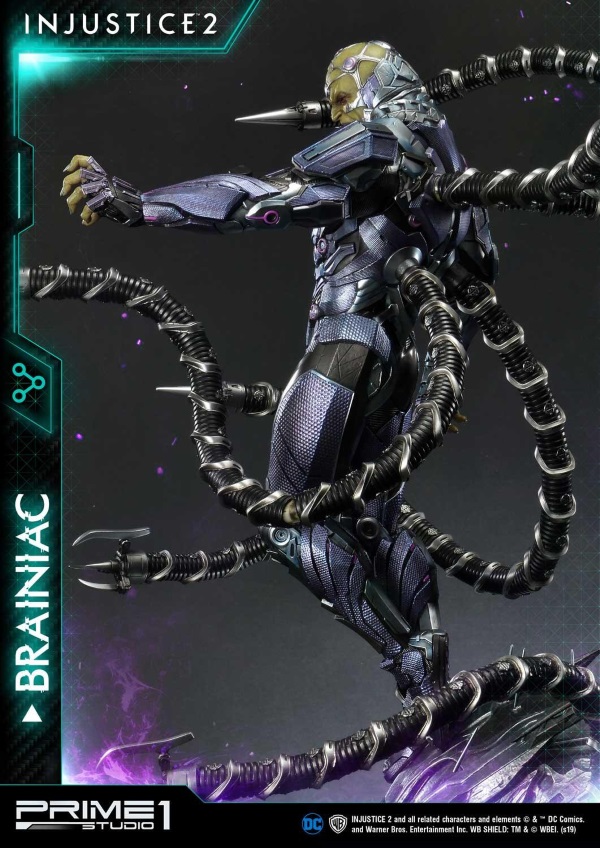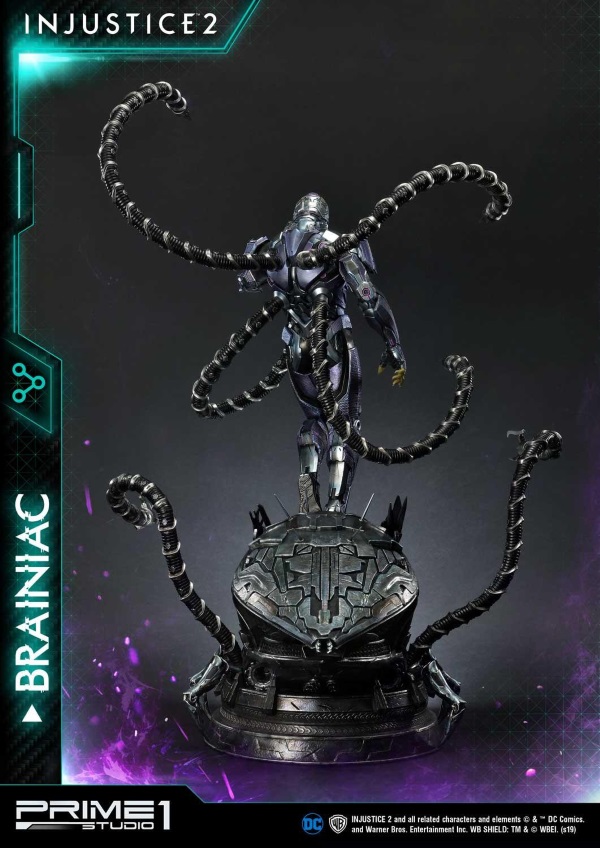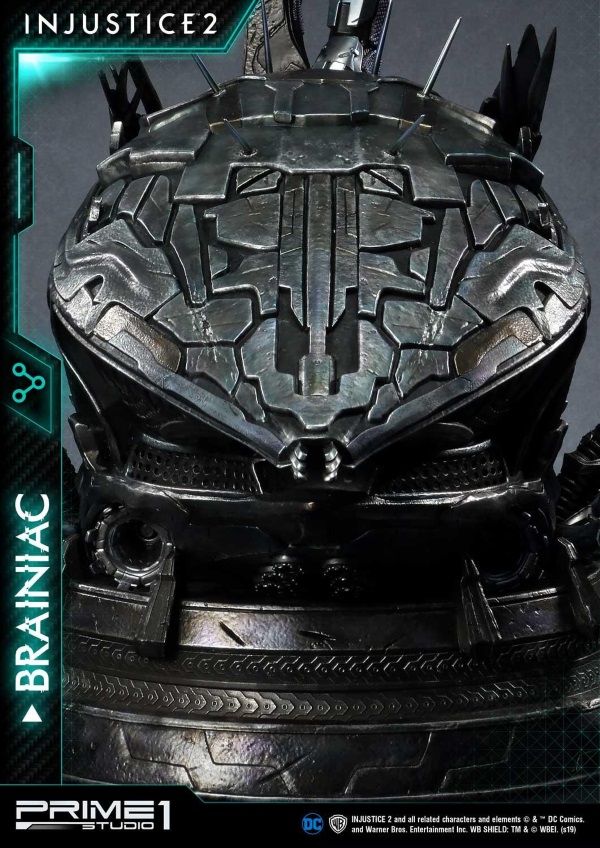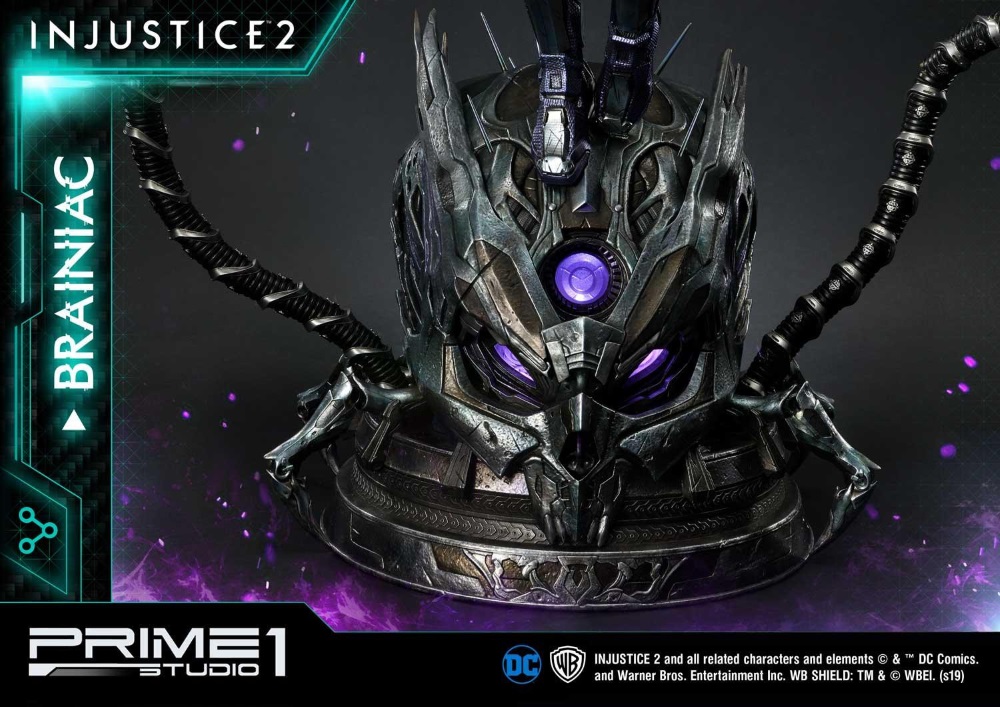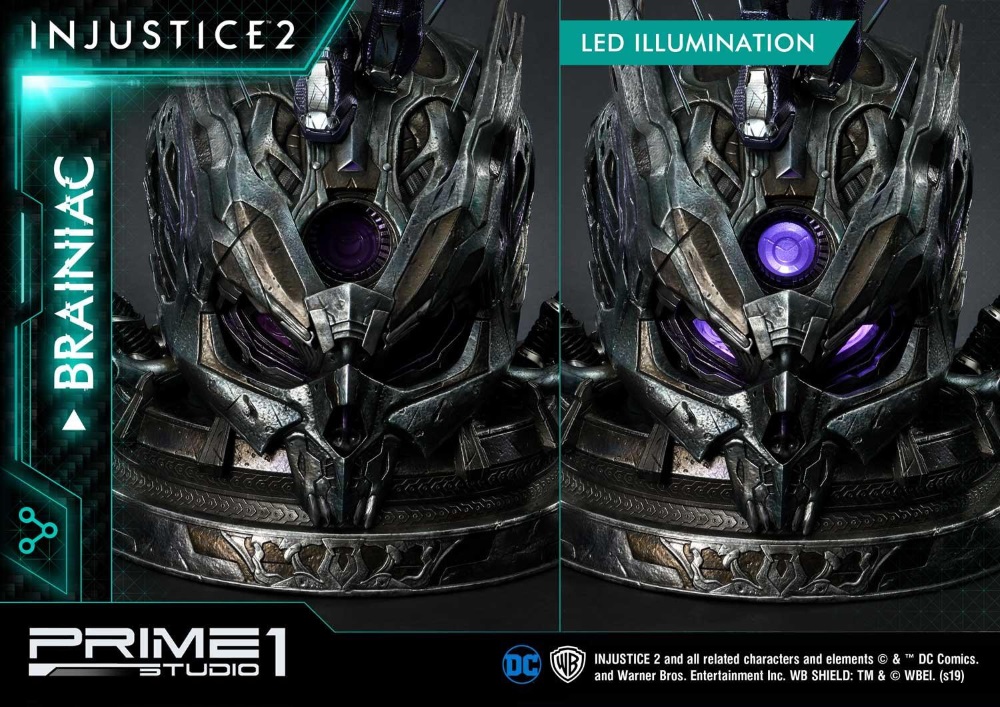 Informations :
Prix de sortie: $999-$1049 EX version
Date de sortie: Oct. 2020 - Feb. 2021
Nombre d'exemplaire:TBD+200 EX
Taille: H:75cm W:37.8cm D:63.8cm Max width:140.1cm (with tentacles stretched to the side)
Poids: 16.8kg - 17kg EX
Artistes :TBD
"My point of origin was a thousand light years removed from Mars, on the planet Colu. I am... Brainiac."

Prime 1 Studio is excited to present the Injustice 2 Brainiac Statue!

Injustice 2 is a spectacular fighting video game that is a sequel to 2013's Injustice: Gods Among Us. It was released by NetherRealm Studios, known for creating the recent Mortal Kombat games. Injustice 2's storyline centers around Batman and his allies as they try to rebuild the planet after taking down Superman and ending his regime. However, the arrival of the new villain group called "The Society" as well as the arrival of Brainiac forces Batman to free his old friend to help him fight the enemies.

Brainiac is the main antagonist of the game, who roams the universe, collecting knowledge to increase his intellectual and scientific skills. The Brainiac Statue is a beautifully crafted piece. We recreated his tall, muscular body with high attention to details. The base of the statue is inspired by Brainiac's warship.

Don't miss out to add Brainiac Statue to your Injustice 2 collections!
.