.
BLACK PANTHER statue
Avengers Assemble Collection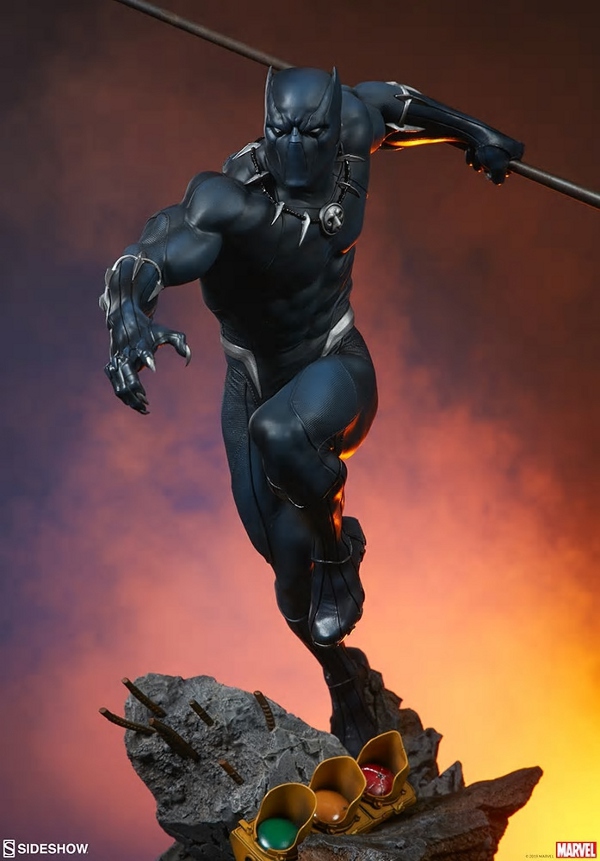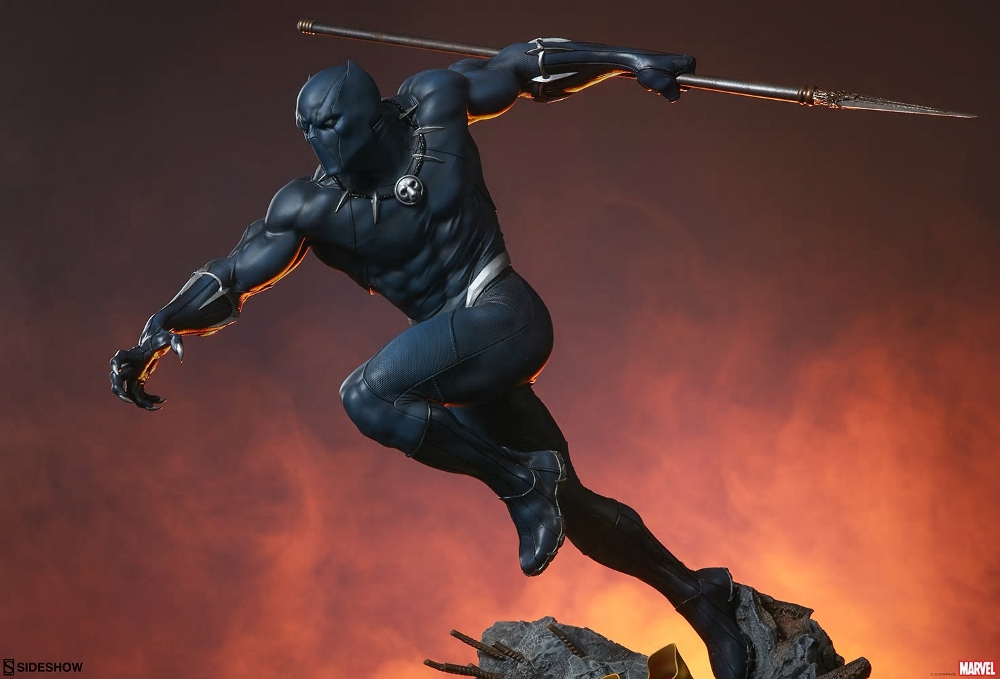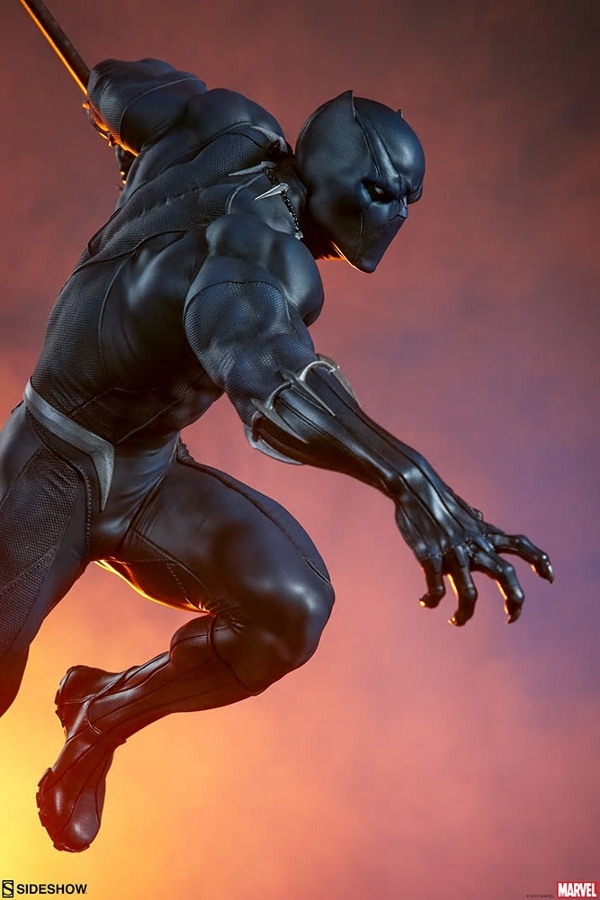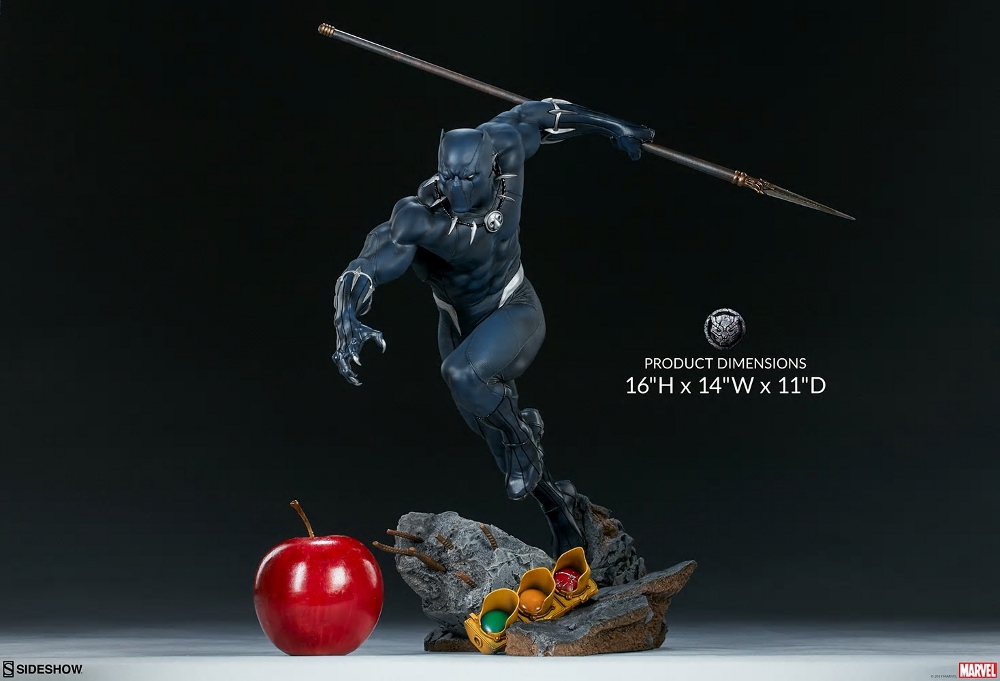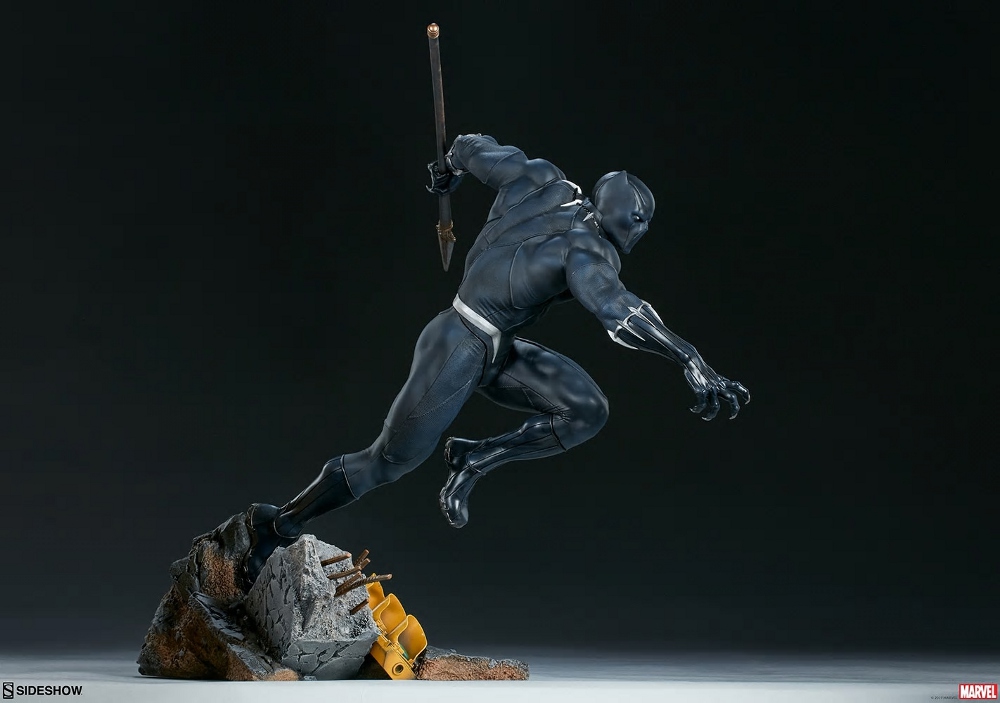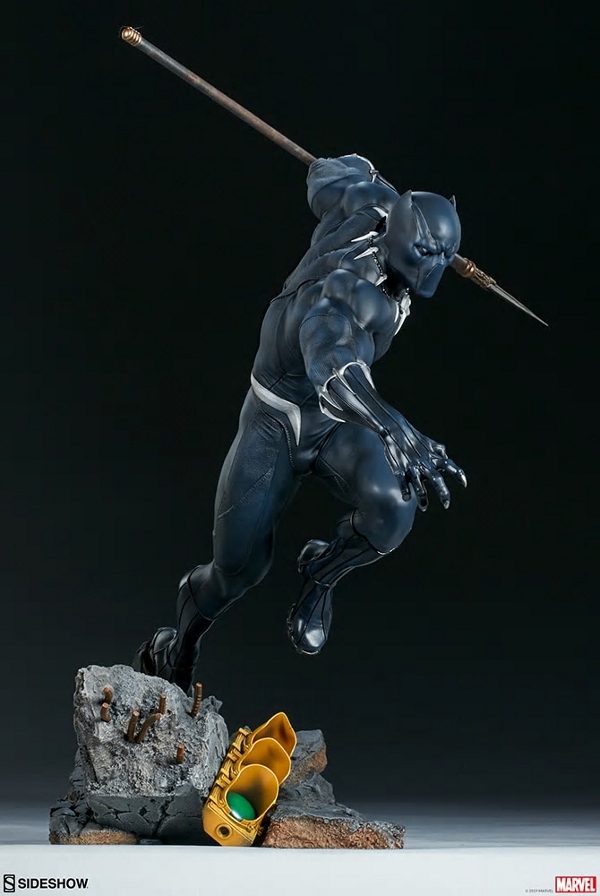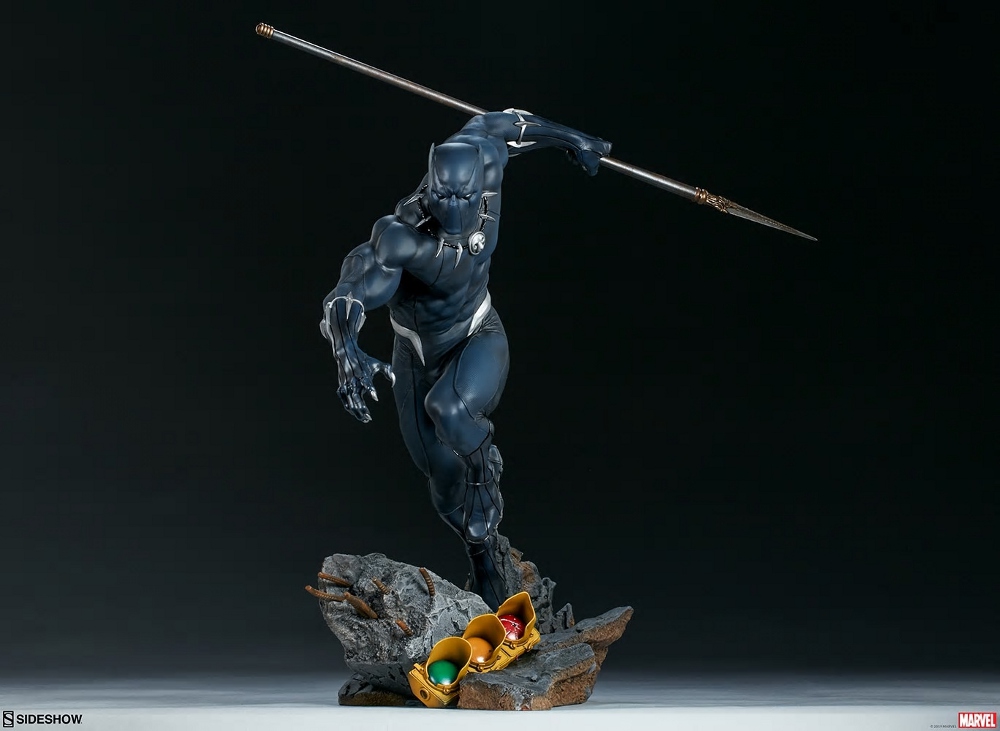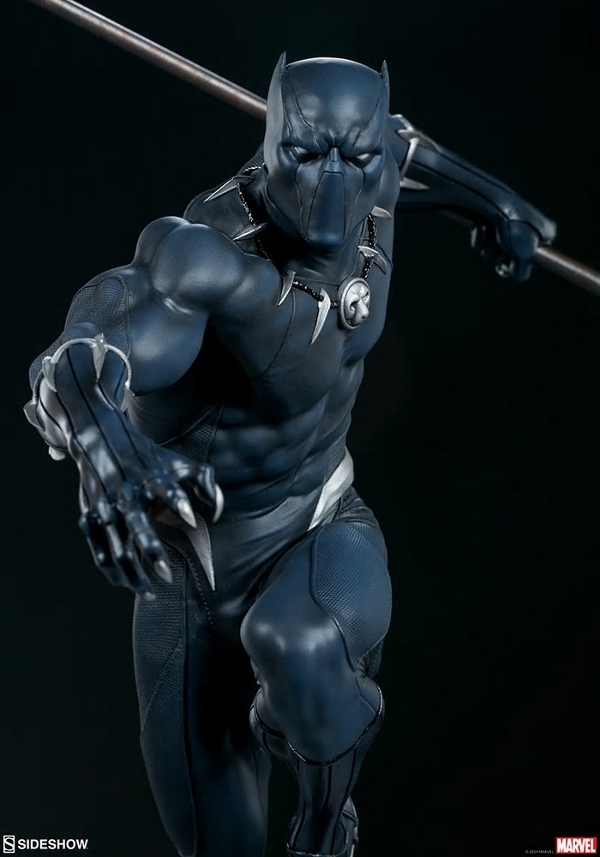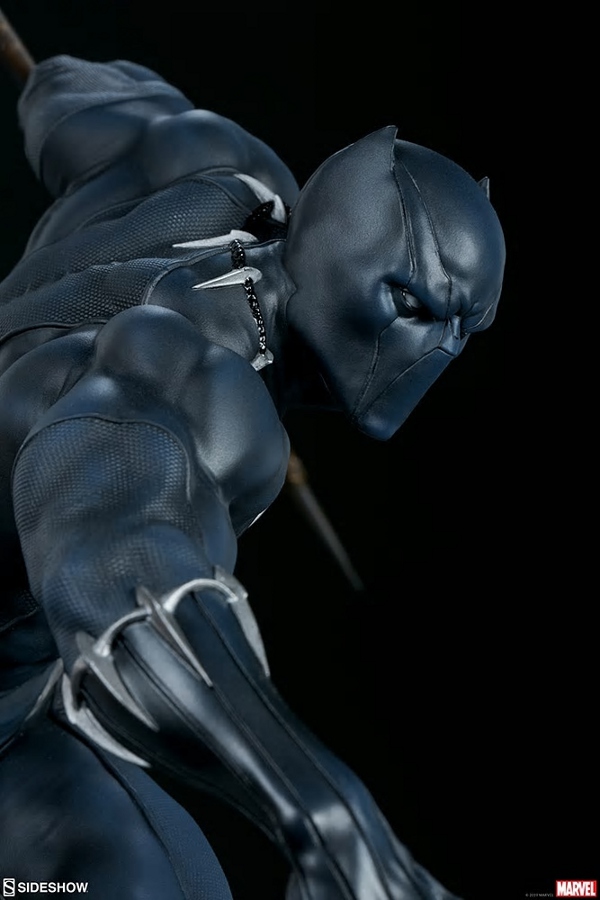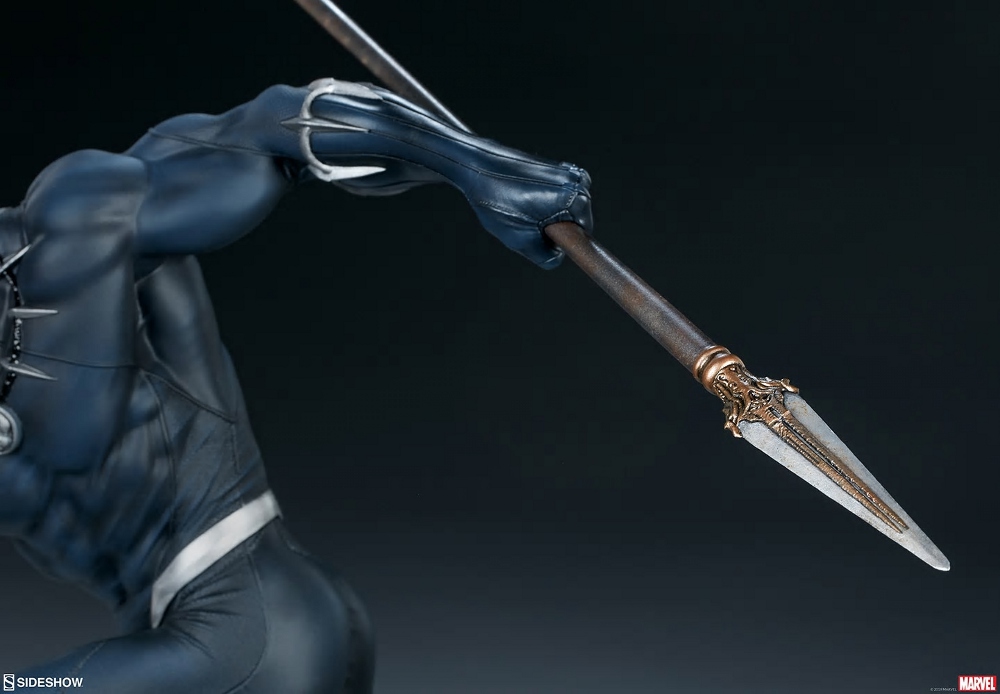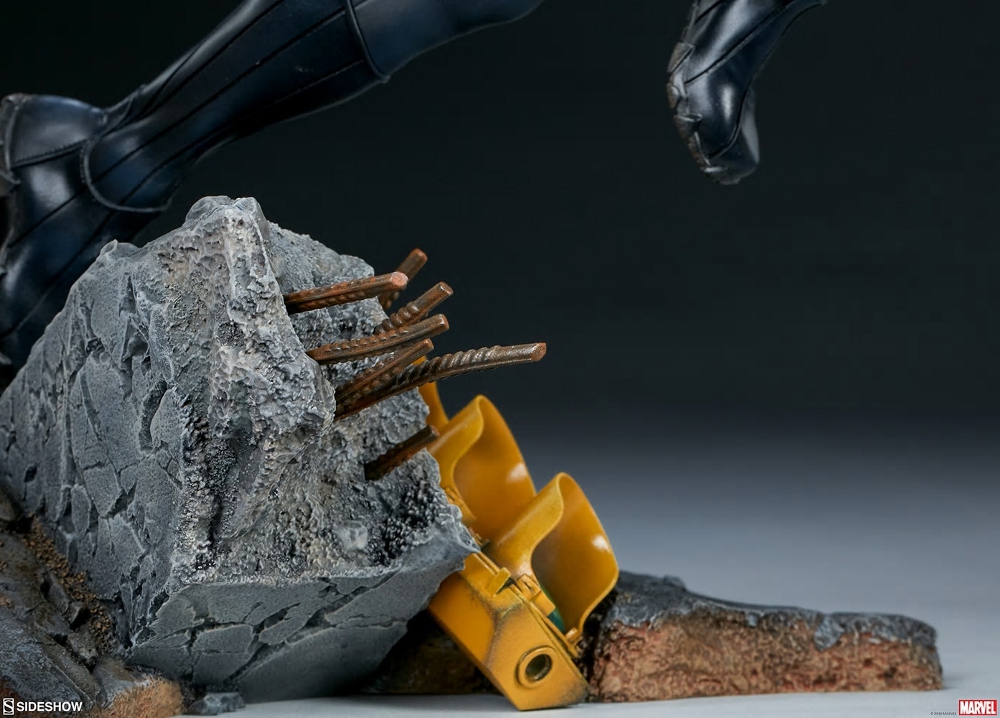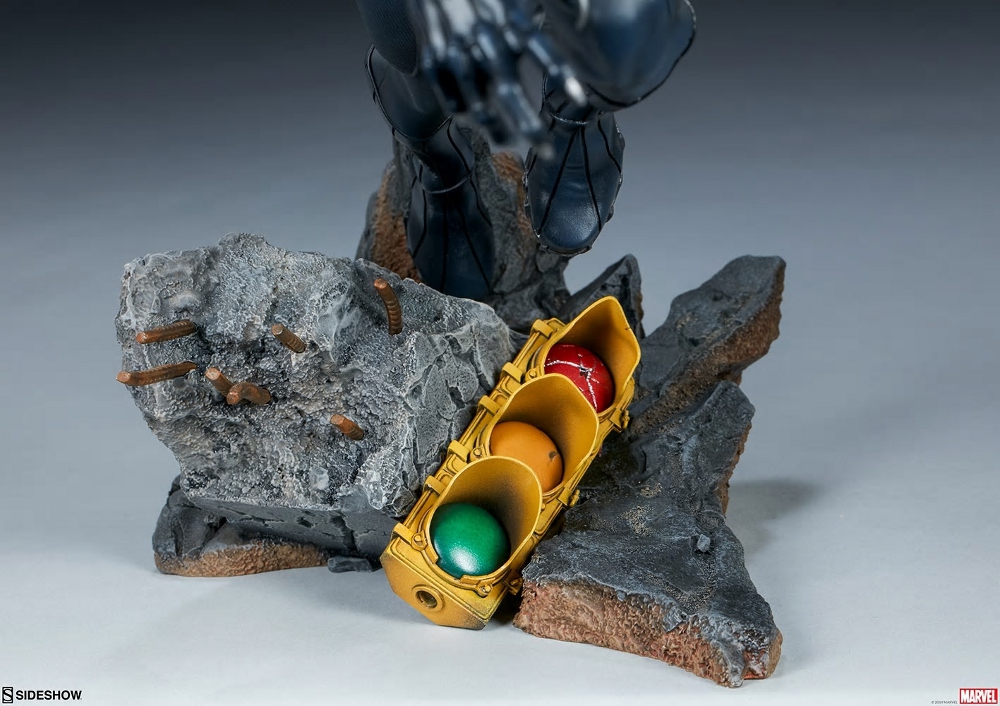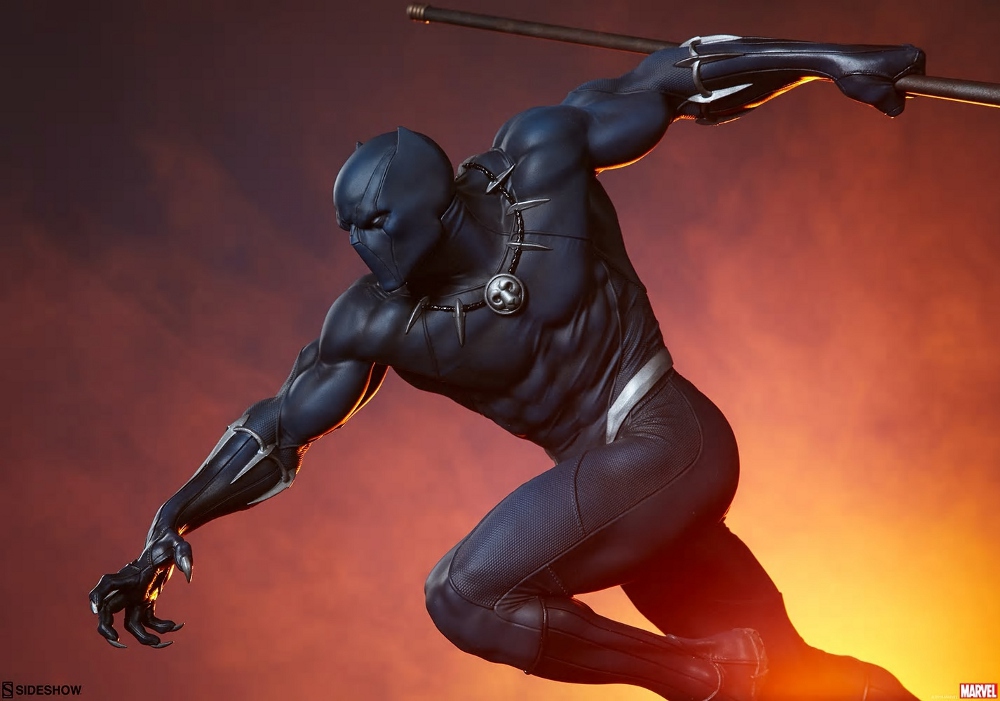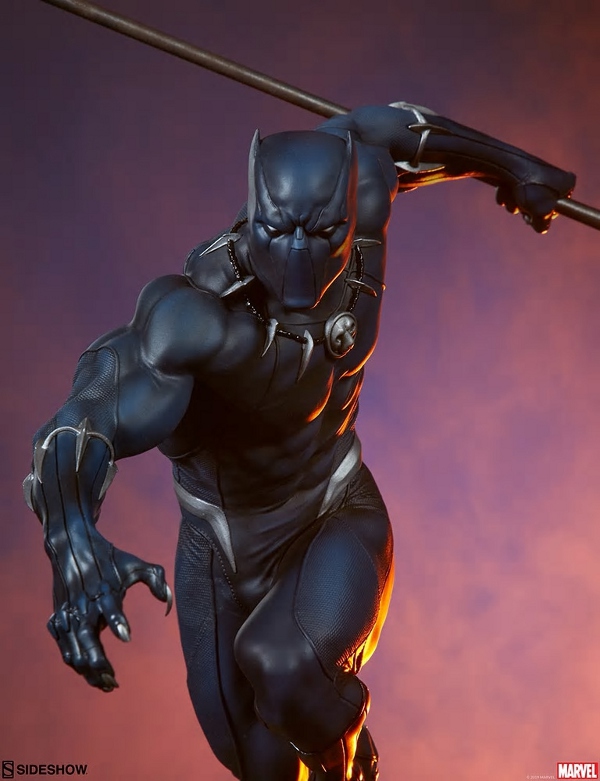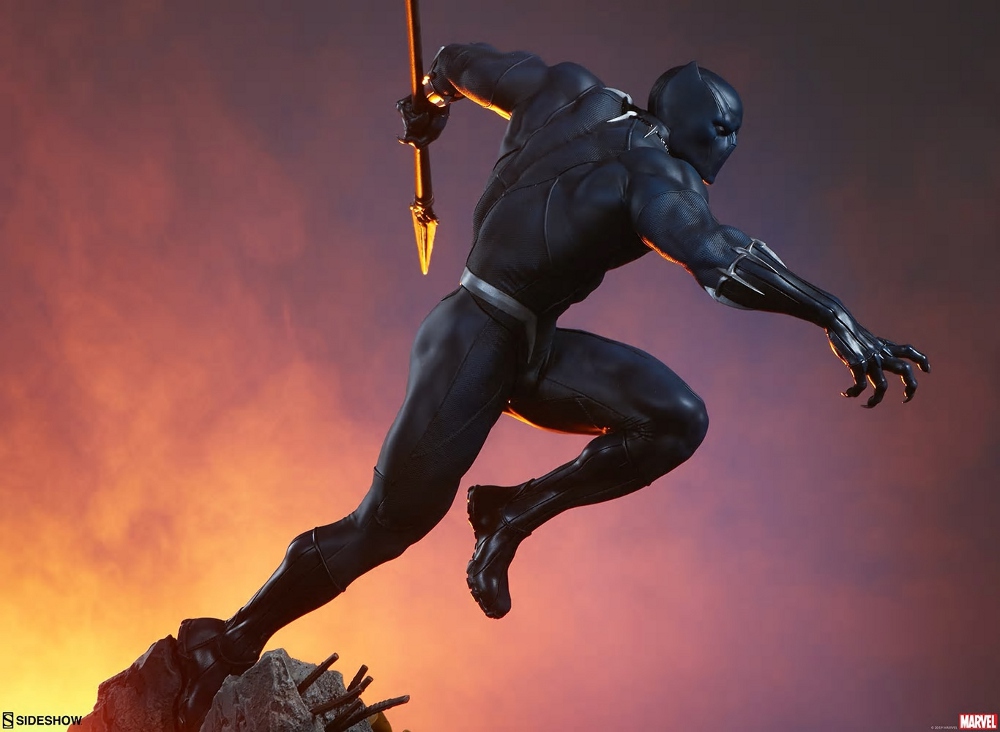 Informations
Prix de sortie:$420
Date de sortie: May 2020 - Jul 2020
Nombre d'exemplaire:
Taille: Height: 16" (406.4 mm) | Width: 14" (355.6 mm) | Depth: 11" (279.4 mm)
Poids: Weight: 10 lbs (4.54 kg)                        
Artistes:
Design: Richard Luong
Sculpt: Igor Catto, Steve Lord, and Martin Canale
Mold and Cast: Chadwick Andersen, Jeremy Williams
Paint: Sandy Shaffer, Chie Izuma
"
If you attack me, you attack the kingdom of Wakanda
."
Sideshow presents the Black Panther Statue, leaping into action as a part of the Avengers Assemble Collection.
Inspired by some of Marvel's most iconic characters, the 1:5 scale Avengers Assemble collection captures the colorful and battle-ready styles of Earth's Mightiest Heroes!
The polyresin Black Panther Statue measures 16" tall as the King of Wakanda lunges forward in a dynamic and dramatic pose. T'Challa has an athletic and agile physique, bounding into battle and clutching a Wakandan spear weapon to aid his allies. Black Panther's costume is fully sculpted, complete with silver vibranium accents, unique suit textures, and a panther medallion around his neck. From the bottom of his boots to the top of his catlike cowl, the Black Panther Statue exudes regal authority and tactical prowess in any lineup of Marvel collectibles.
Pair Black Panther with his Avengers allies like Wasp, Iron Man, and Captain America to assemble the ultimate superhero team in your collection! T'Challa's cracked earth proximity base compliments the other statues in the collection and can be displayed alongside them to create a larger action scene.
Wakanda Forever! Bring home the king and add the Black Panther Statue to your collection today.
.






.
.
Dernière édition par doom le Ven 14 Juin 2019, 13:12, édité 1 fois